Each spring, the MFA in Products of Design program does a
collaboration
with MoMA's Wholesale team to design products for the
MoMA Wholesale catalog
for the following year. Not all products make it, but the industrial design exploration is an amazing experience. This concept made it to the final round of selection.
Bloom is a desk organizer for dynamic workspaces. Move the "petals" about the central axis to make space for the tools you need. No matter how it is arranged, Bloom adds the grace and balance to your workday.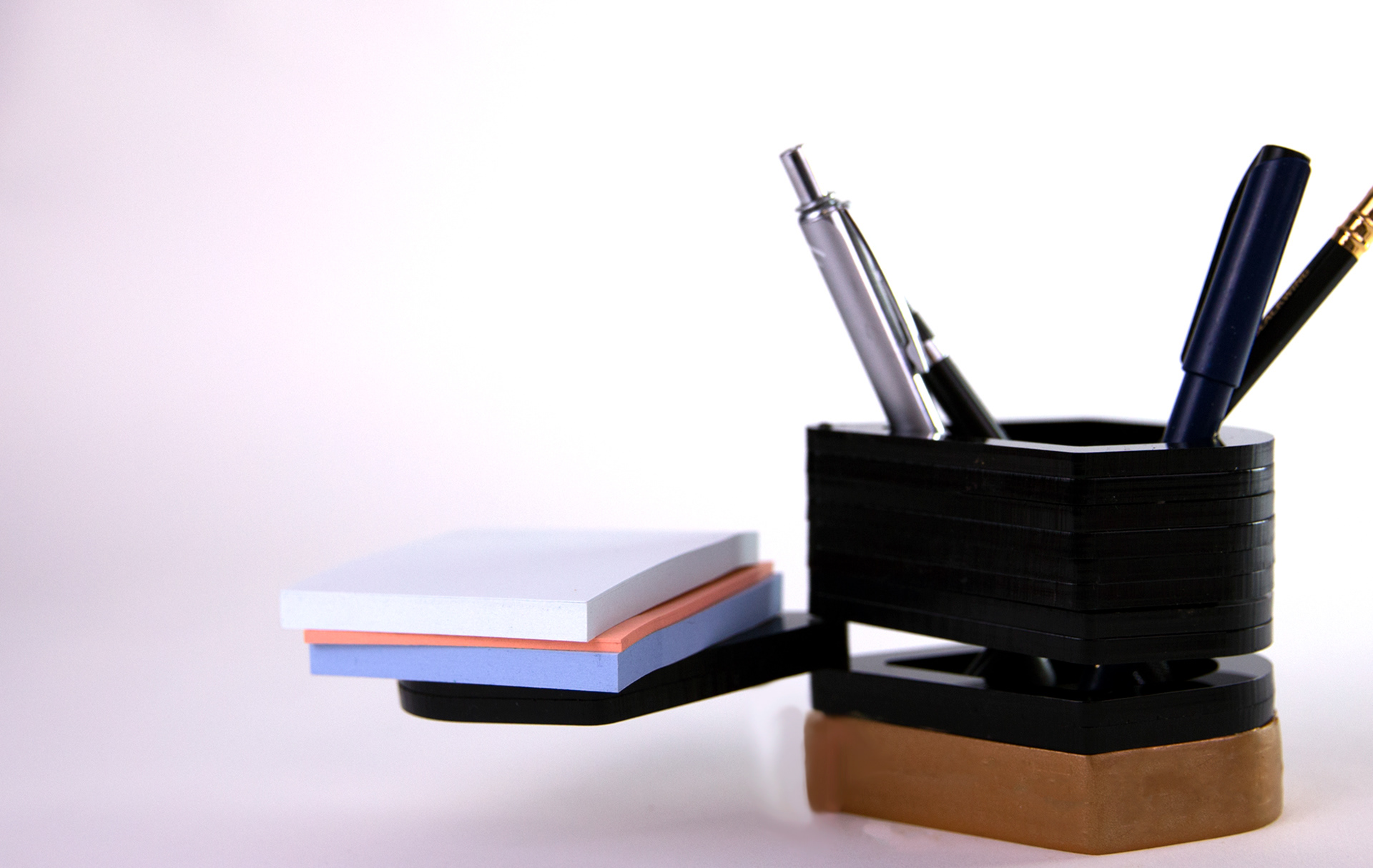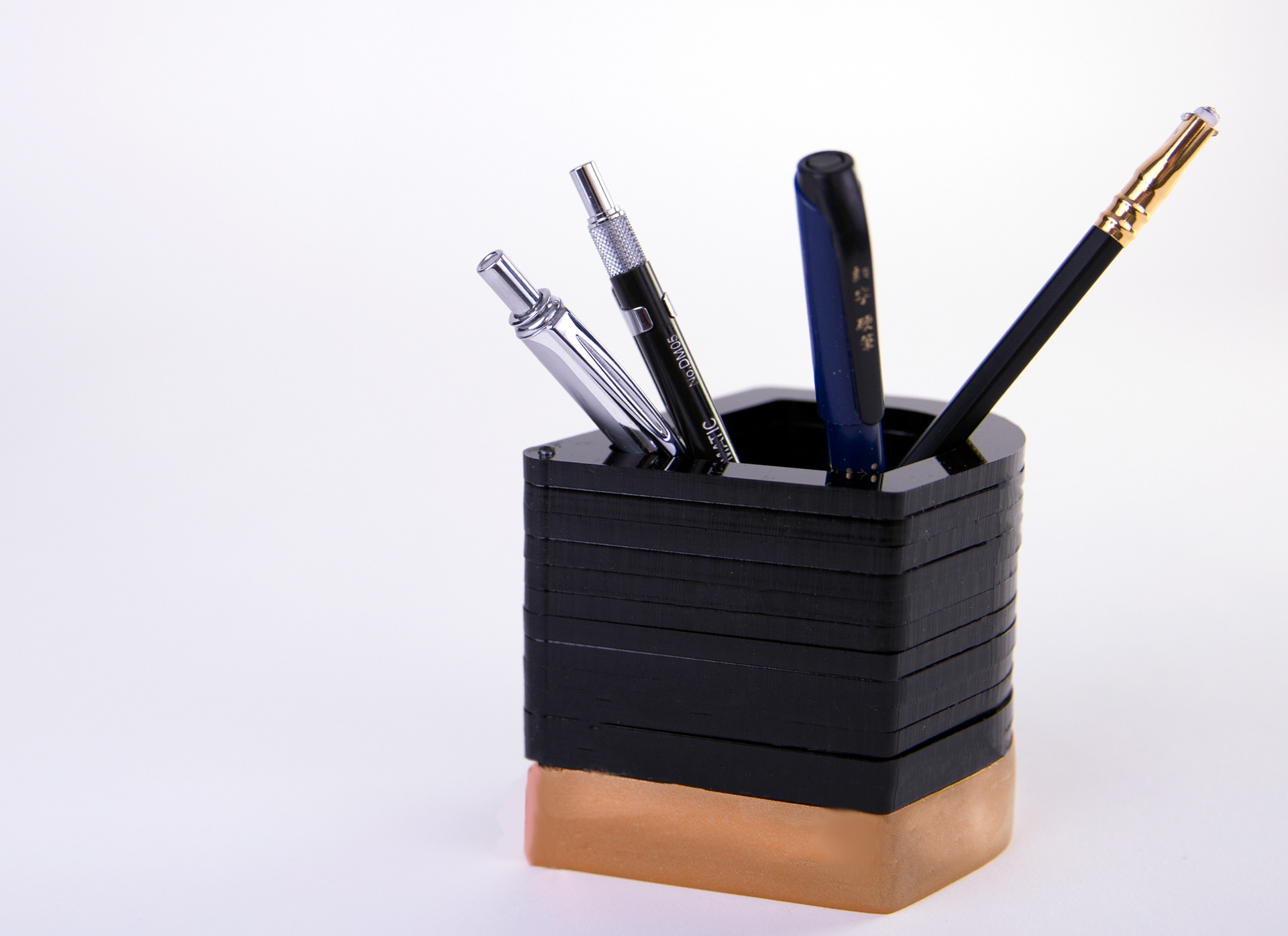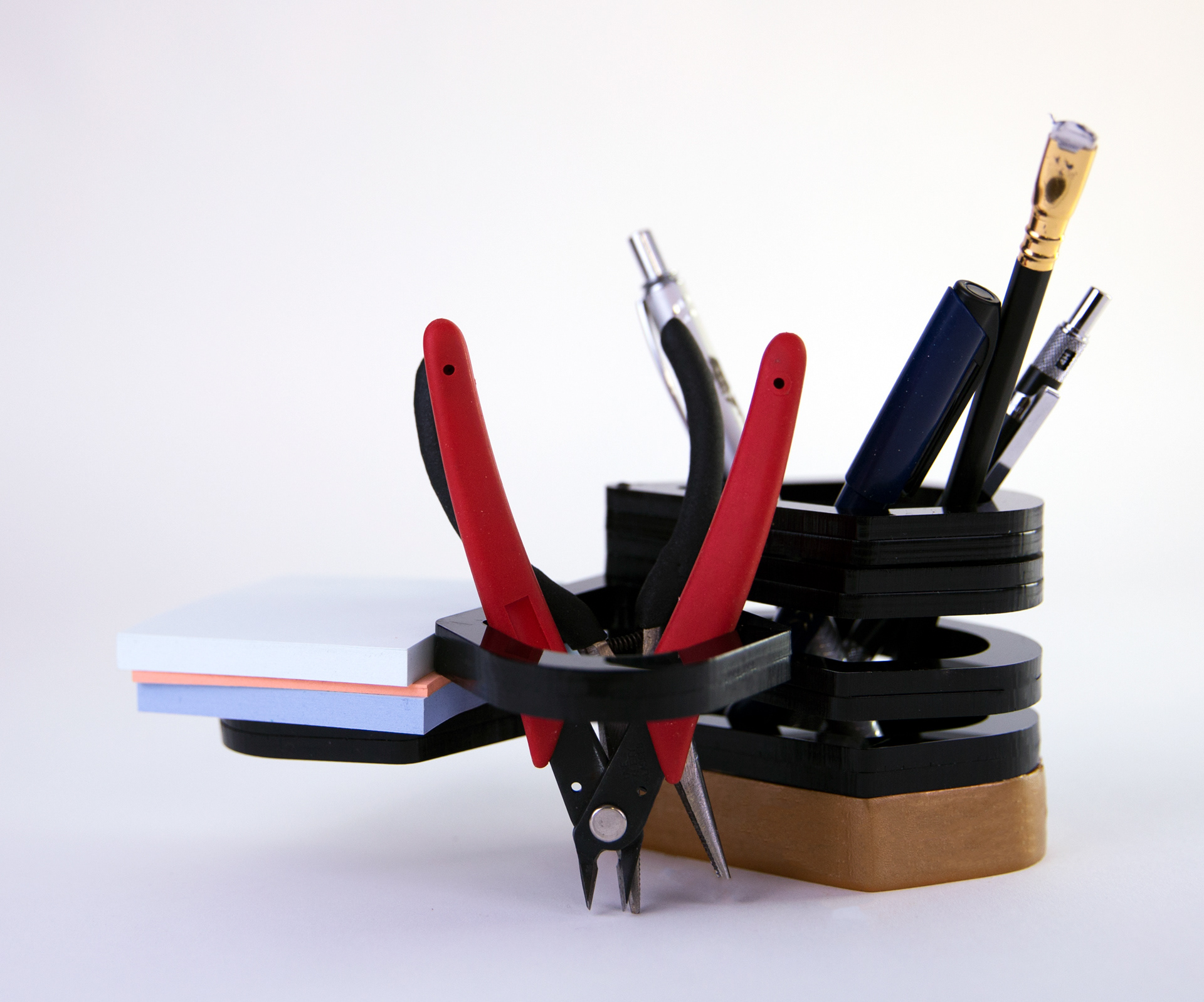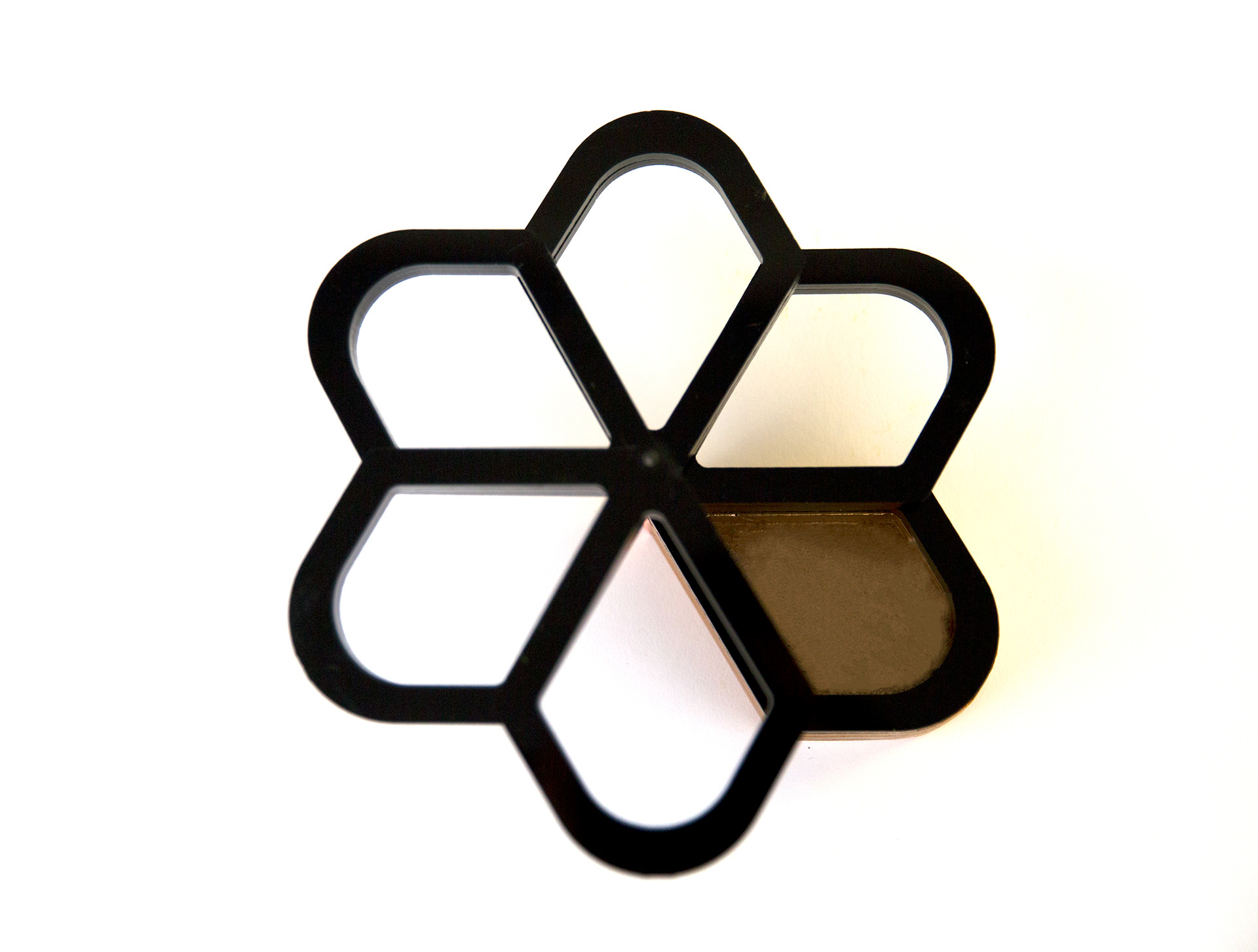 The final model is laser-cut acrylic, spray-painted cement, and an aluminum dowel.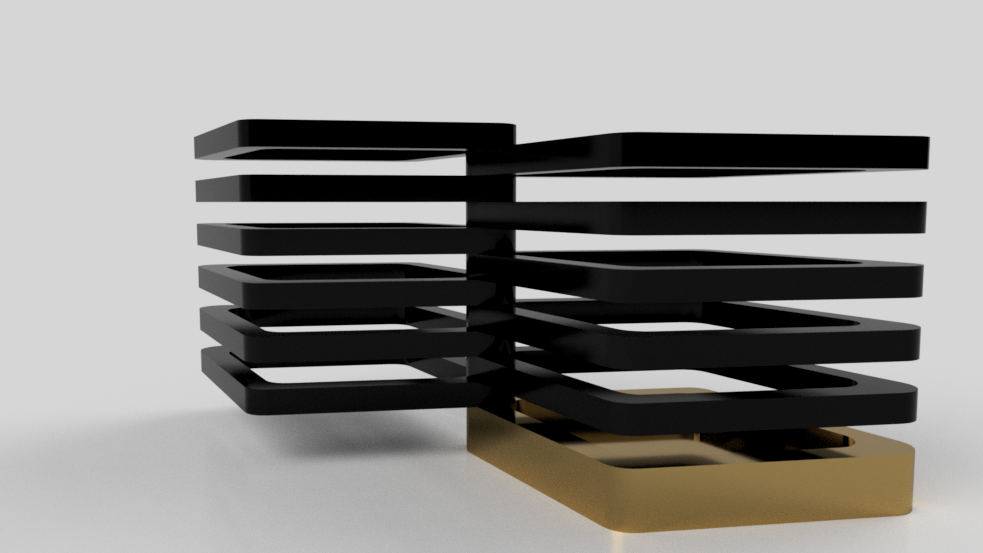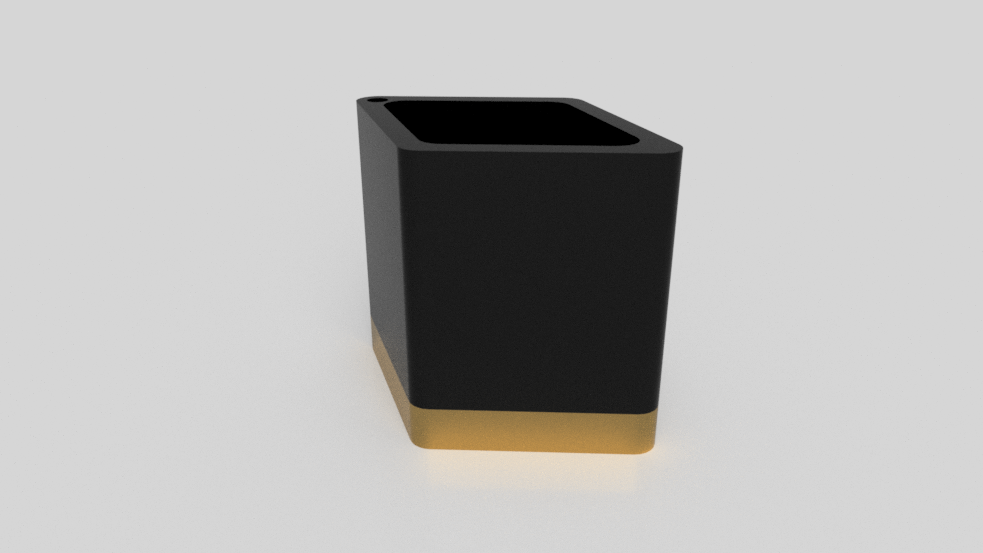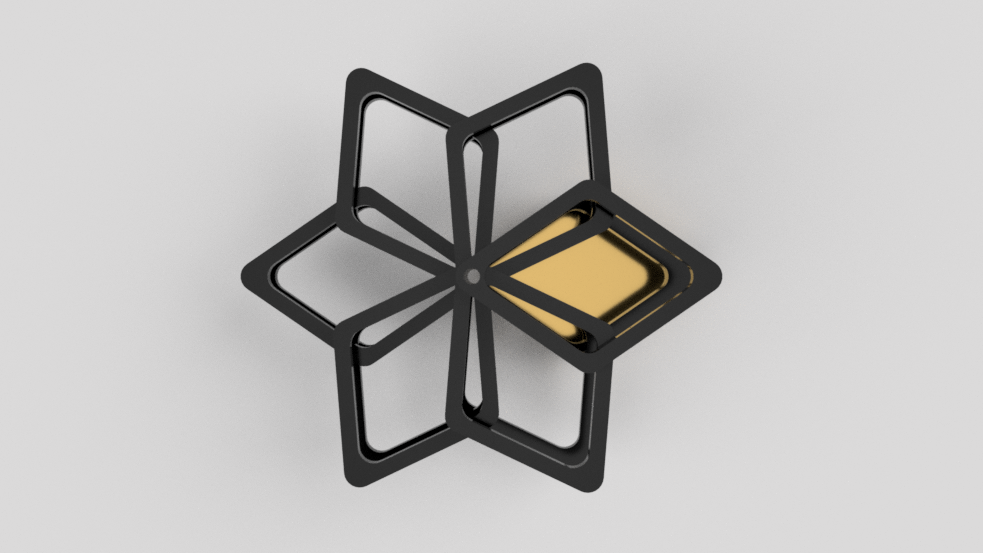 Modeling this form, with the diamond petals, helped me figure out that the form needed to change to be less angular. I also repositioned the central axis to eliminate the crossing lines when the petals were fanned. This took several iterations, shown below.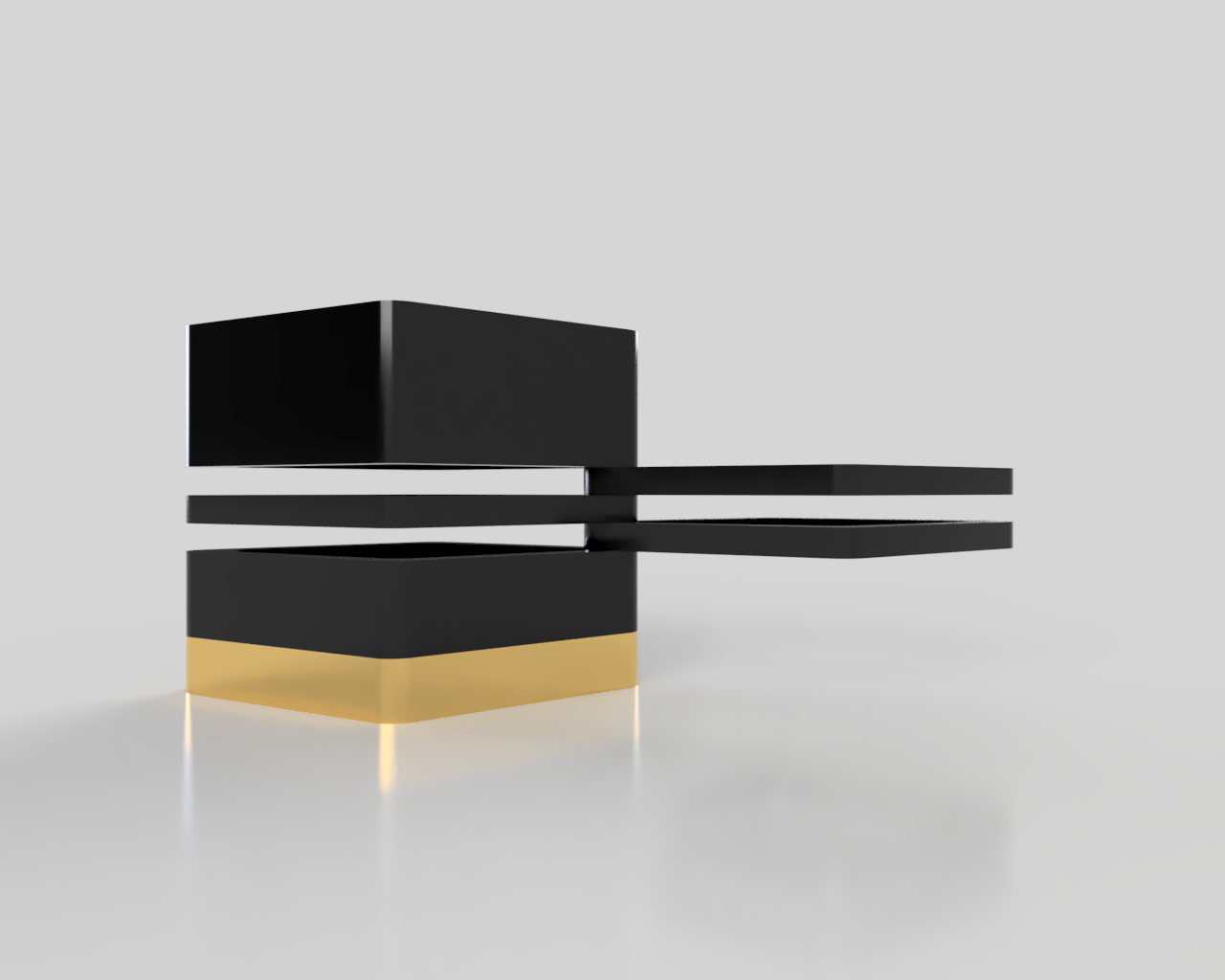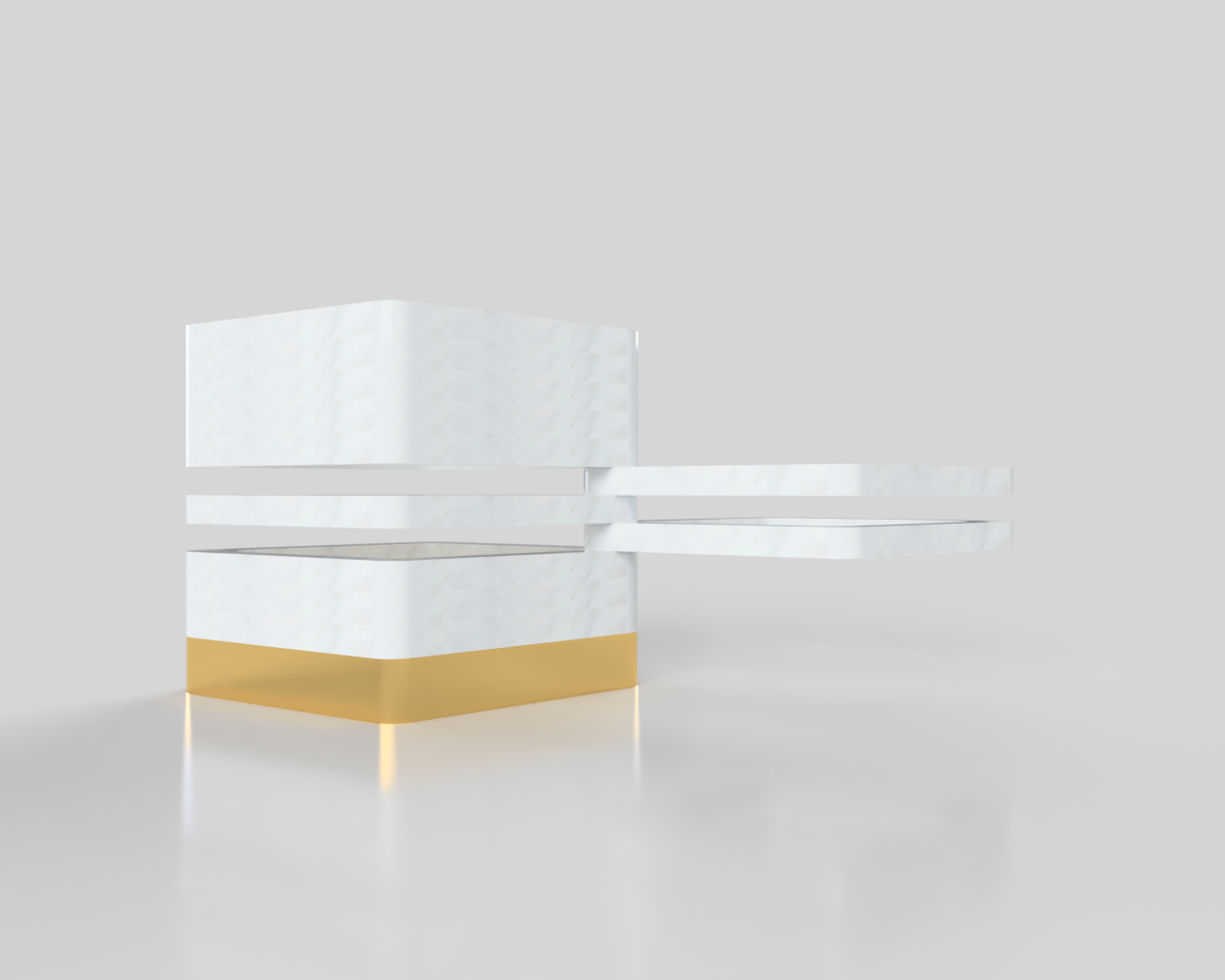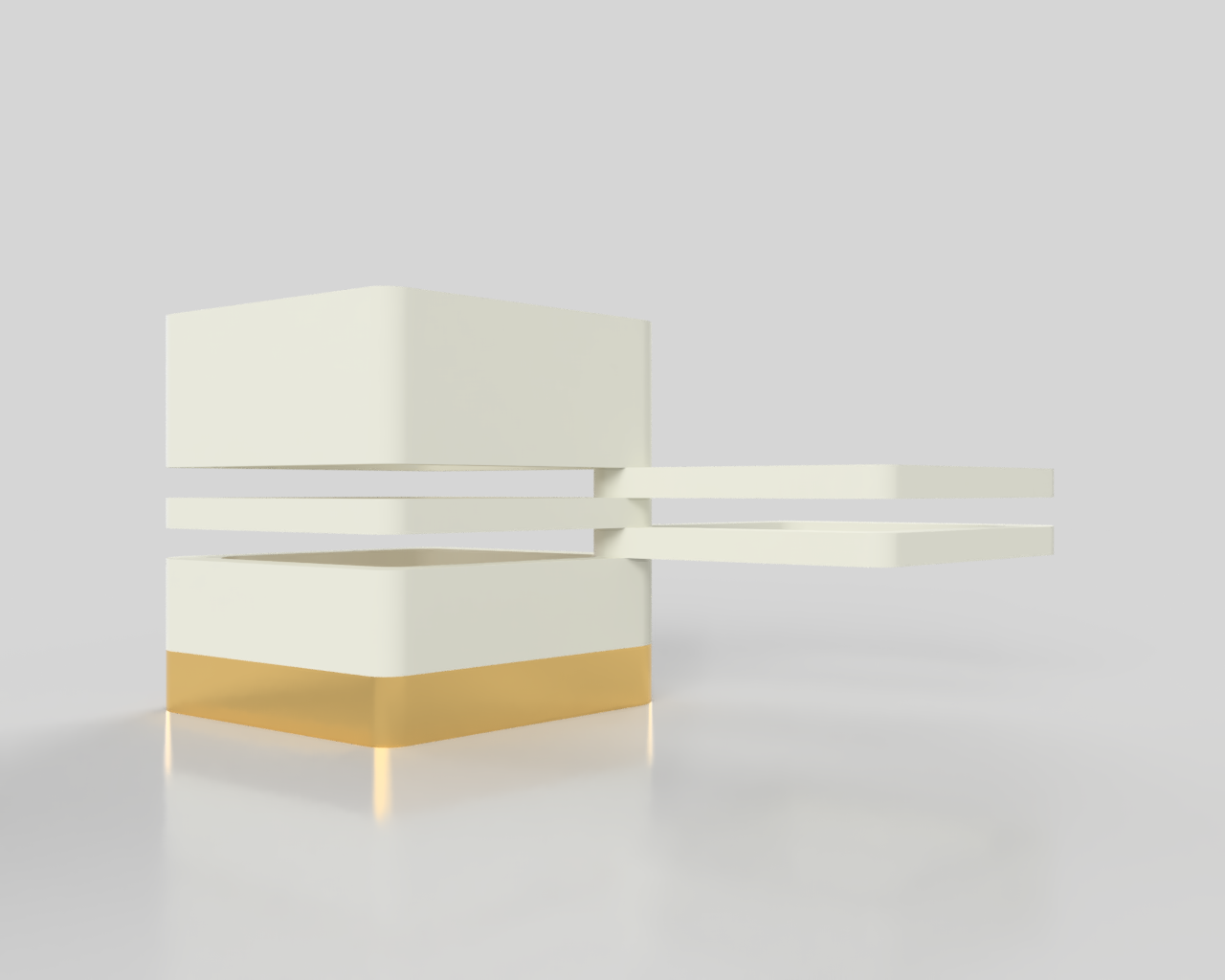 Before creating the final, I tested materiality by modeling Bloom in Fusion 360 with black, off-white, and marble. 
Below is the original model, laser-cut out of a scrap piece of fluorescent pink acrylic, which makes it really fun in photographs.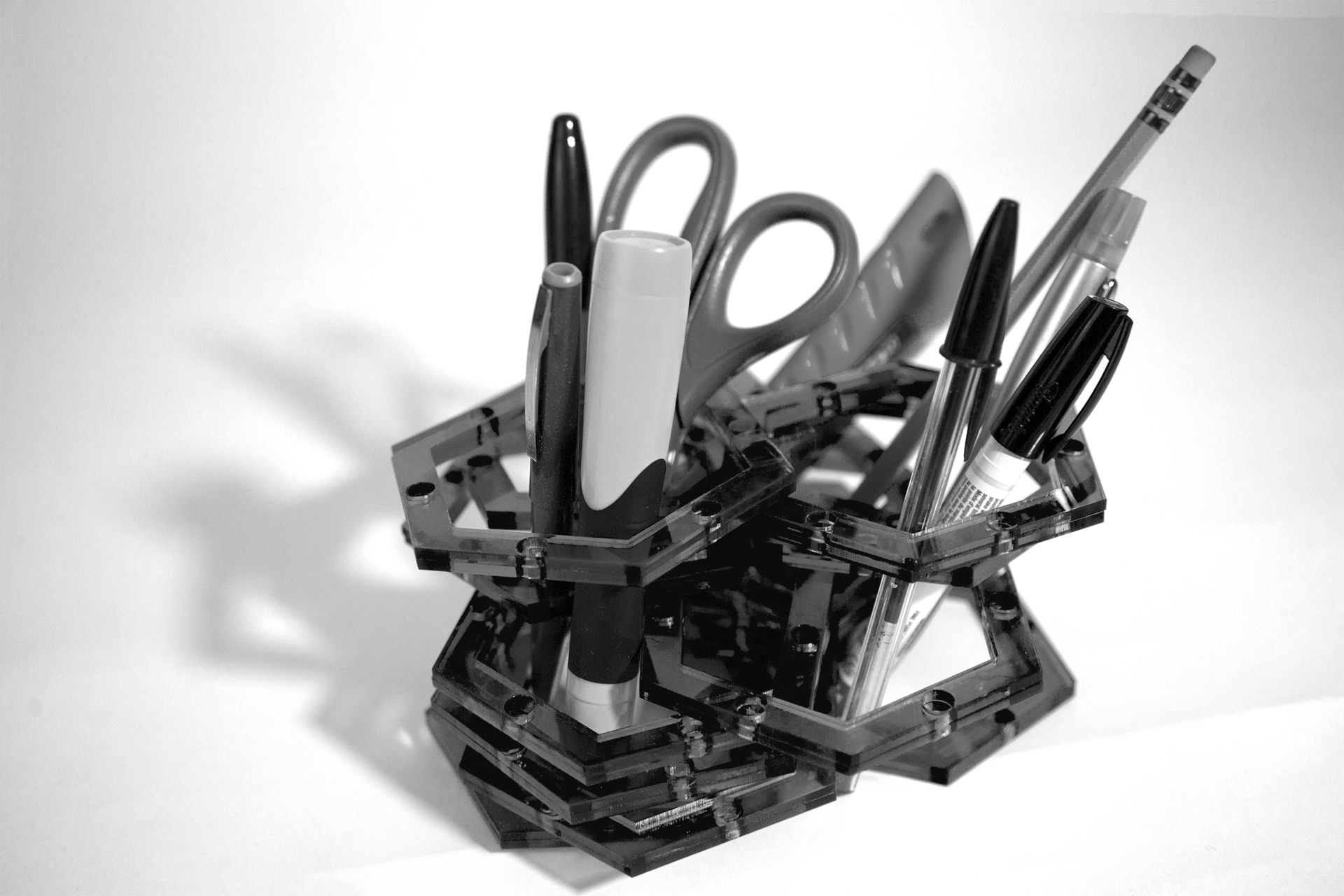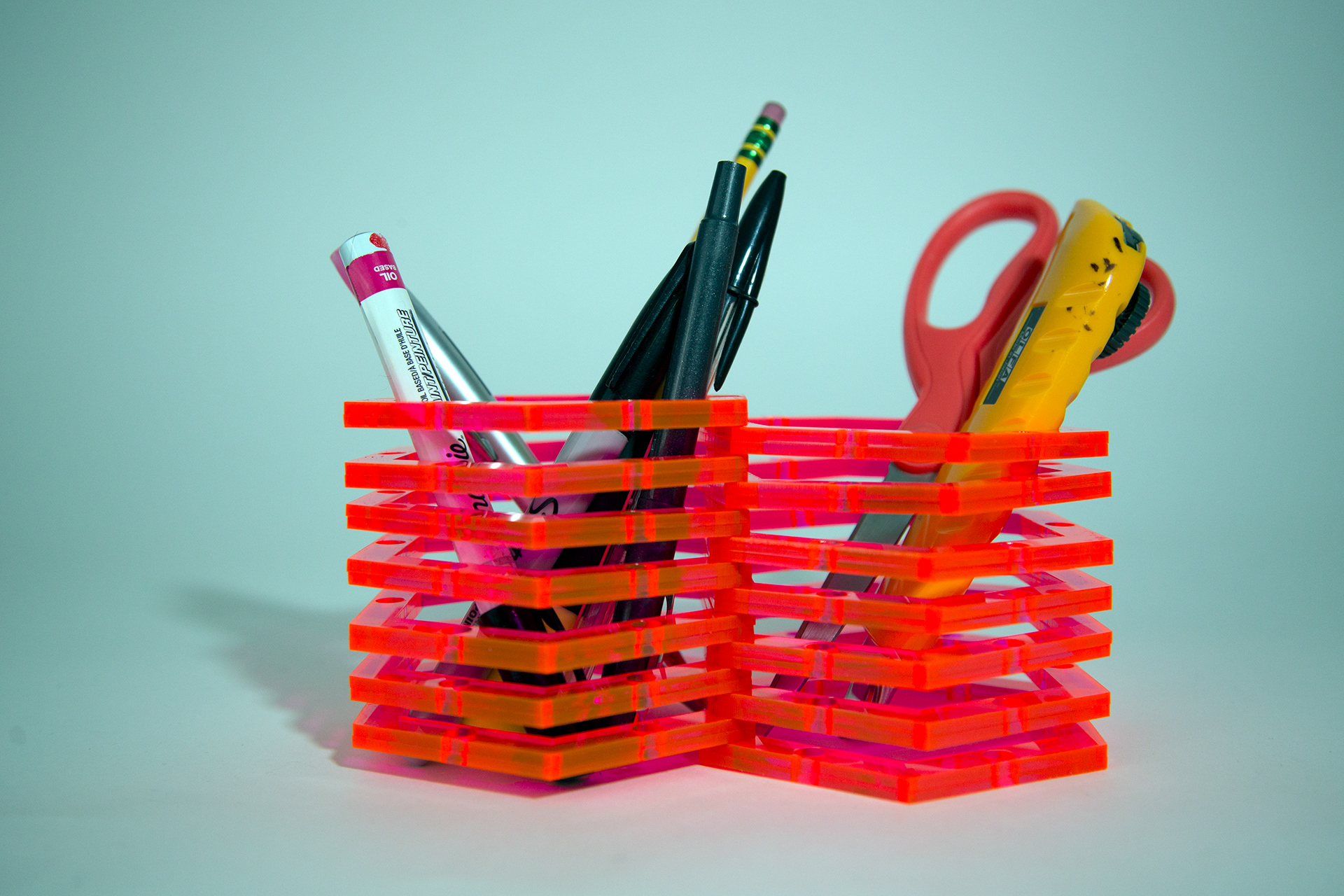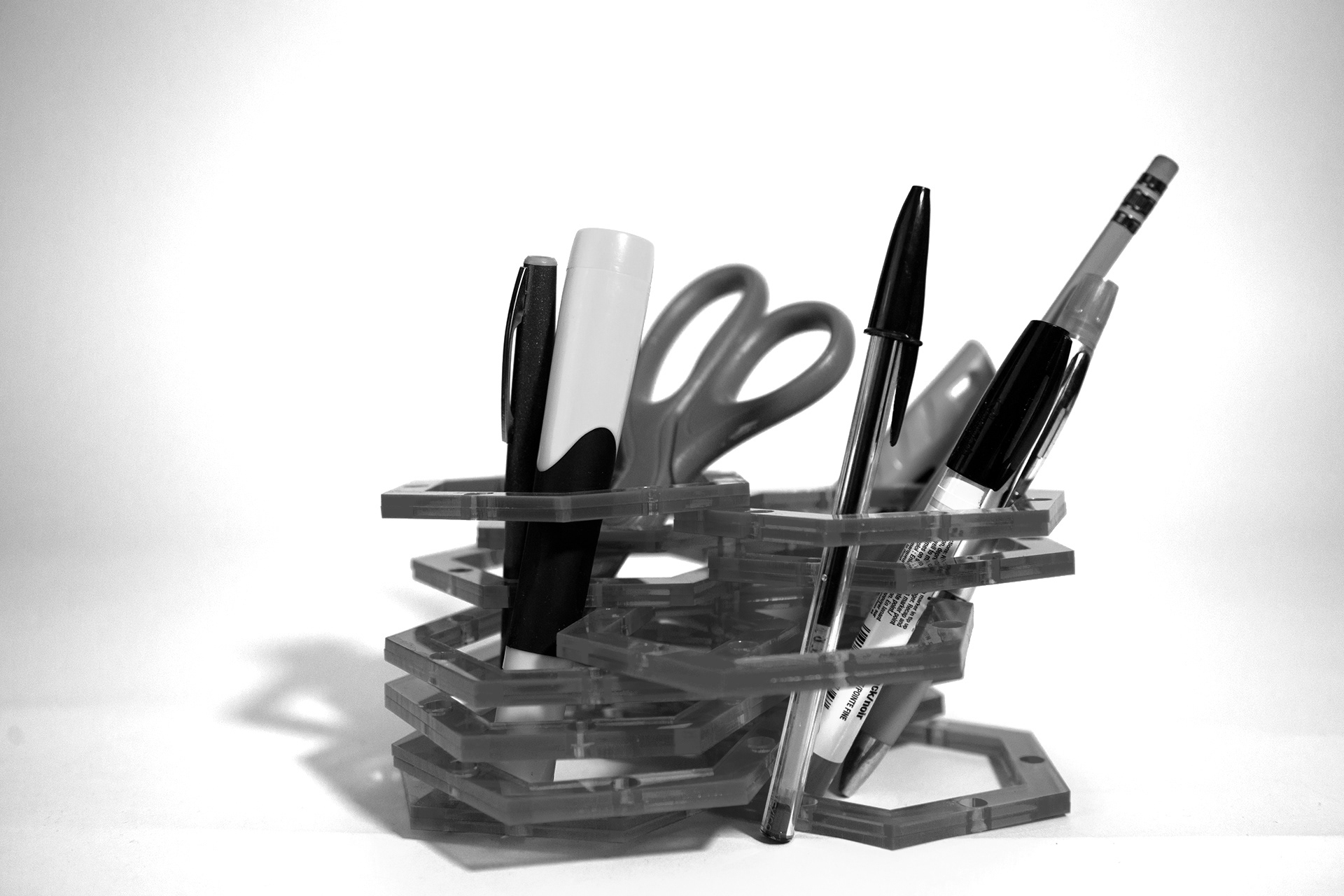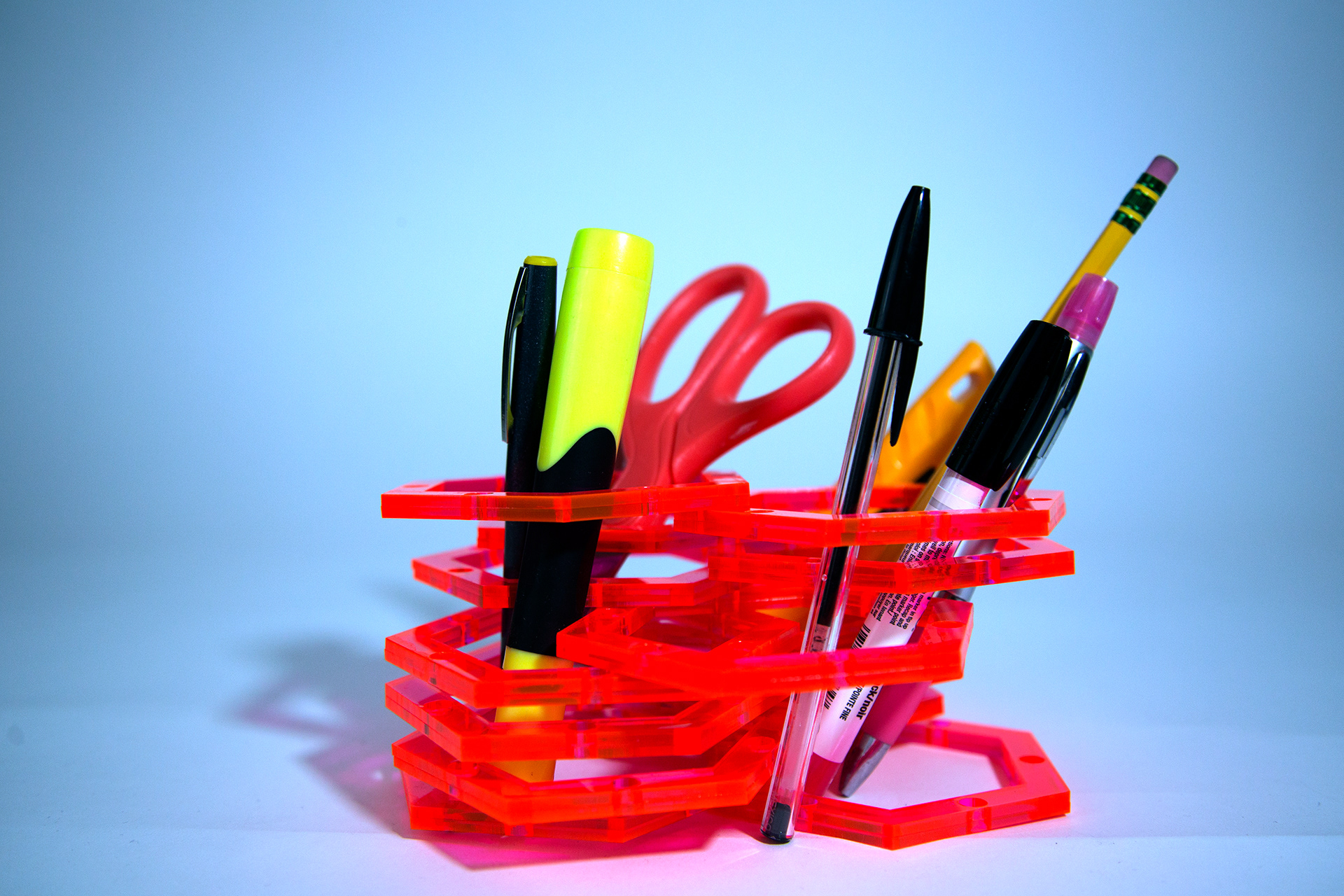 The hexagonal form with holes reflects the original concept: a set of hexagonal, playful desk stackers, shown below.