Each spring, the MFA in Products of Design program does a
collaboration
with MoMA's Wholesale team to design products for the
MoMA Wholesale catalog
for the following year. Not all products make it, but the industrial design exploration is an amazing experience. 
This is Clear Time, an hourglass concept that made it to the final round of our design sprint, but was ultimately rejected. Inspired by the Pomodoro Method for productivity, the paired hourglasses time one long (productive) interval and one short (break) interval. Clear Time provides relief from digital or noisy timers, and adds beauty when in use or at rest.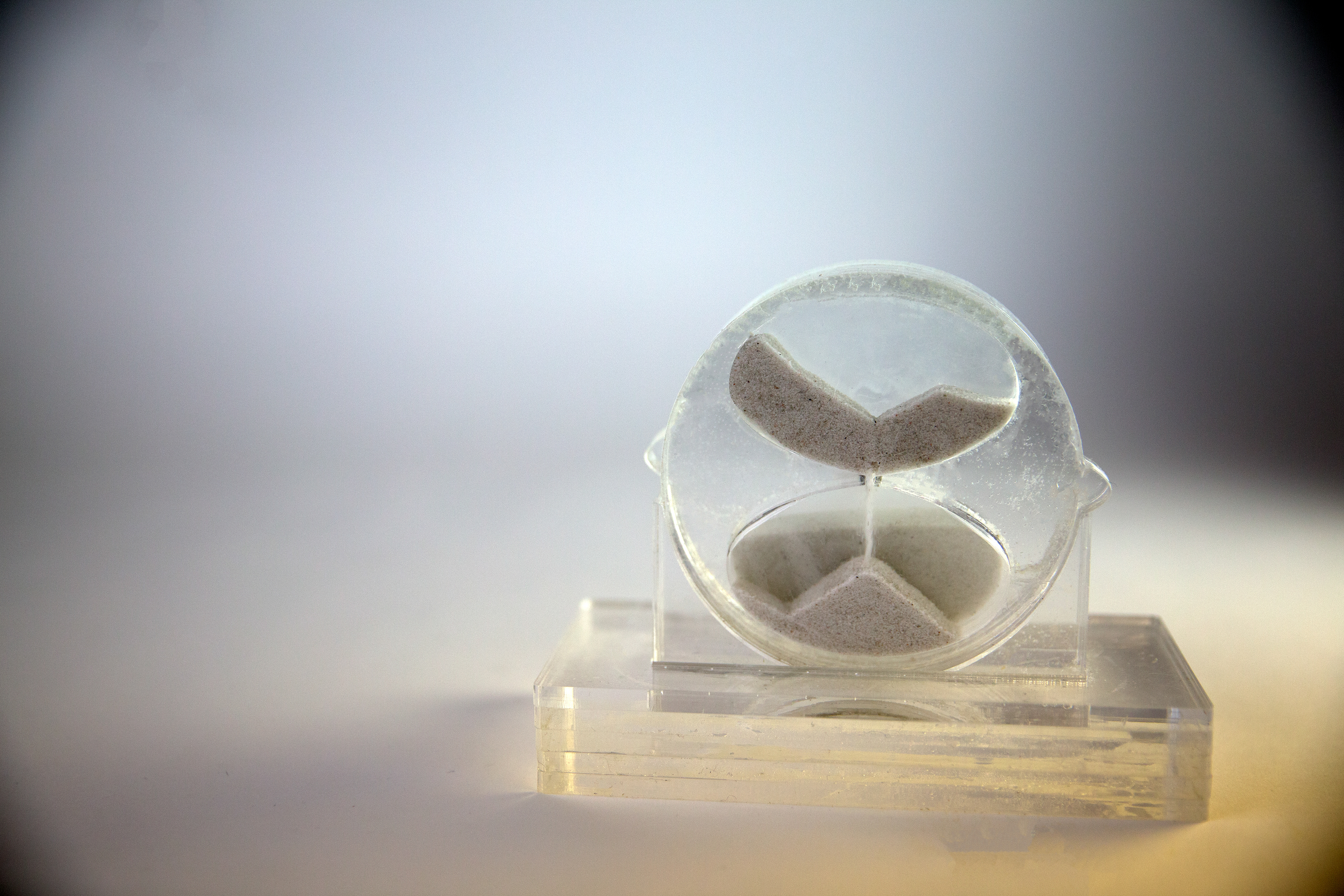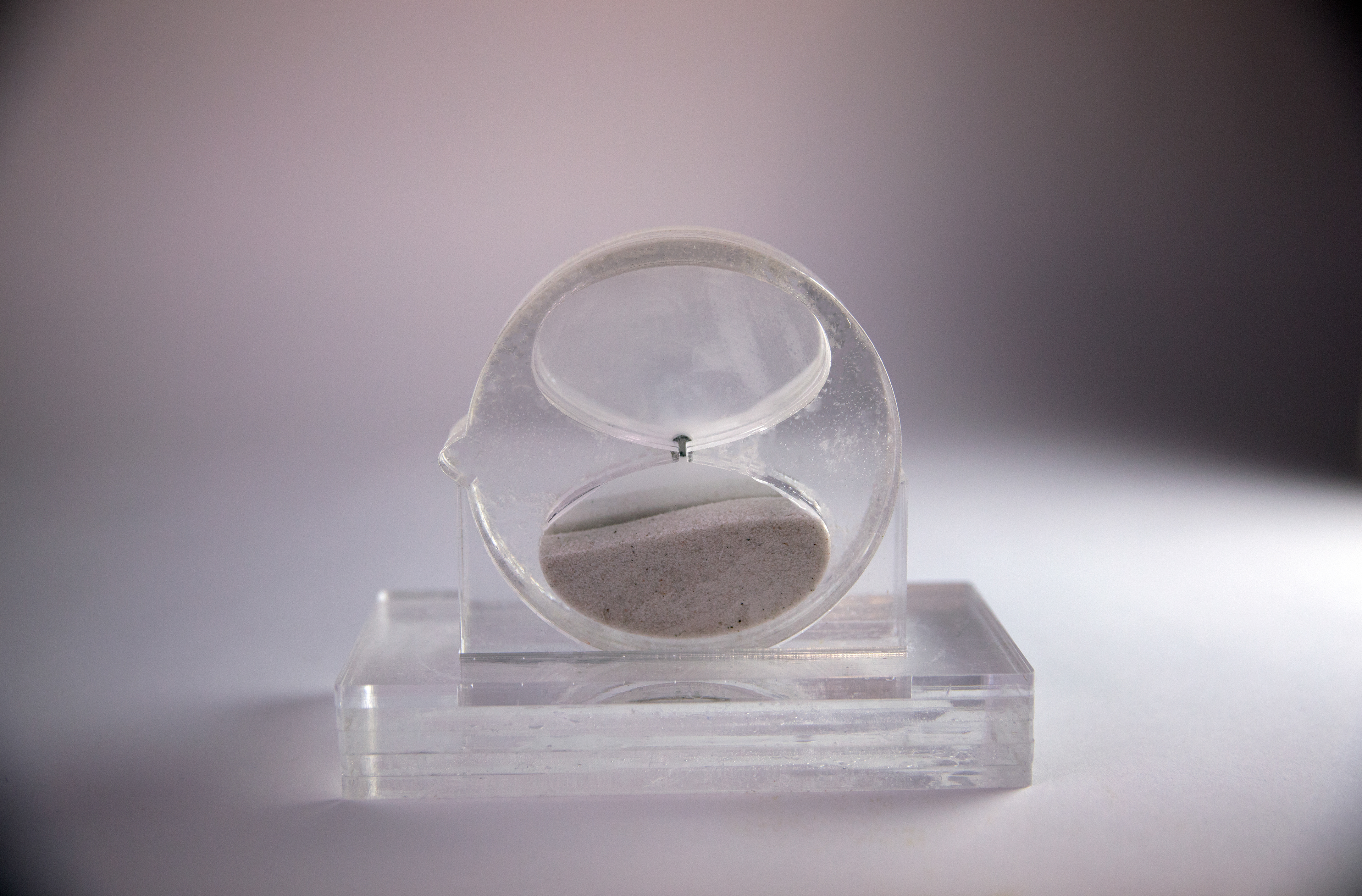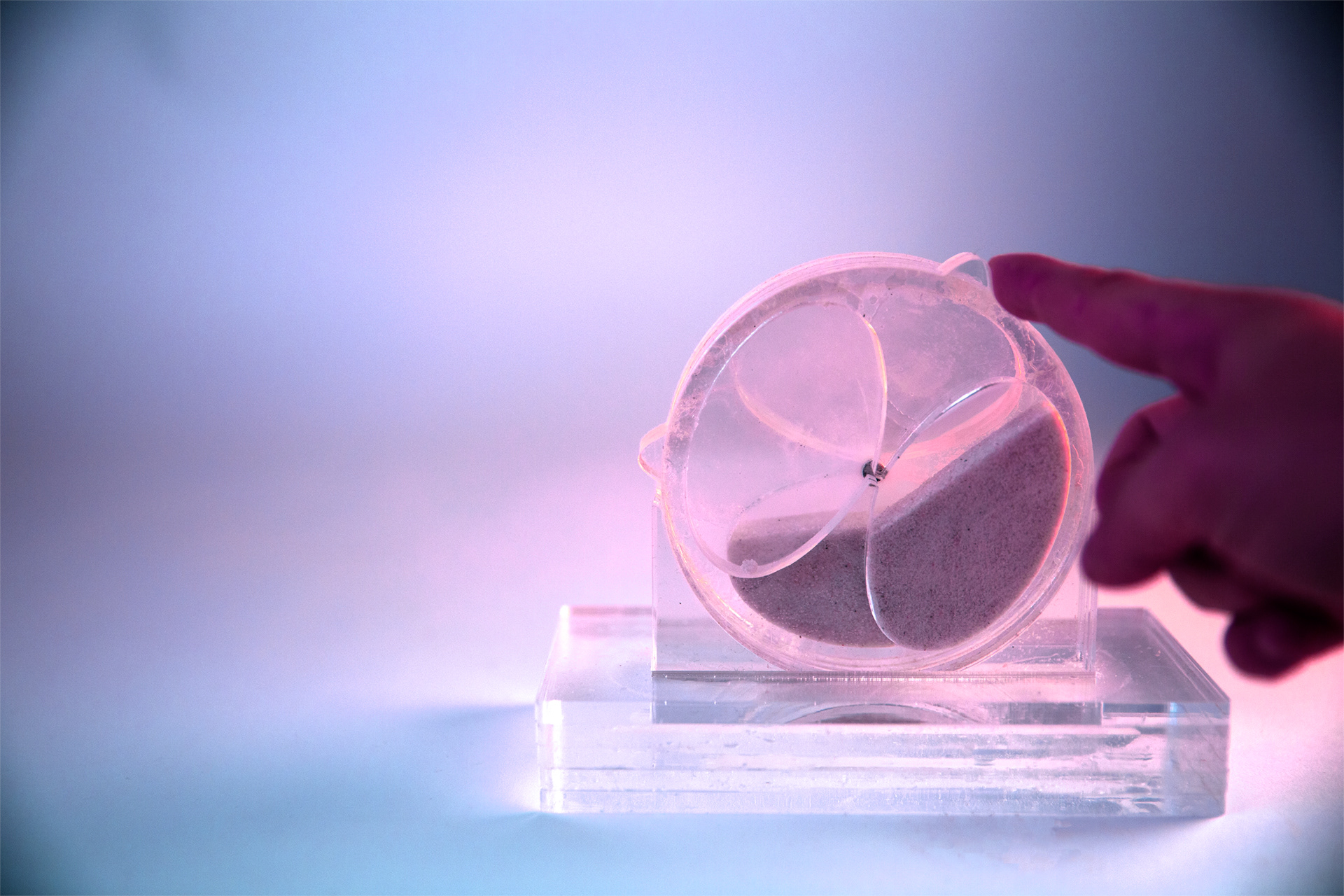 The final model is made from acrylic, acrylic glue, magnets, and sand.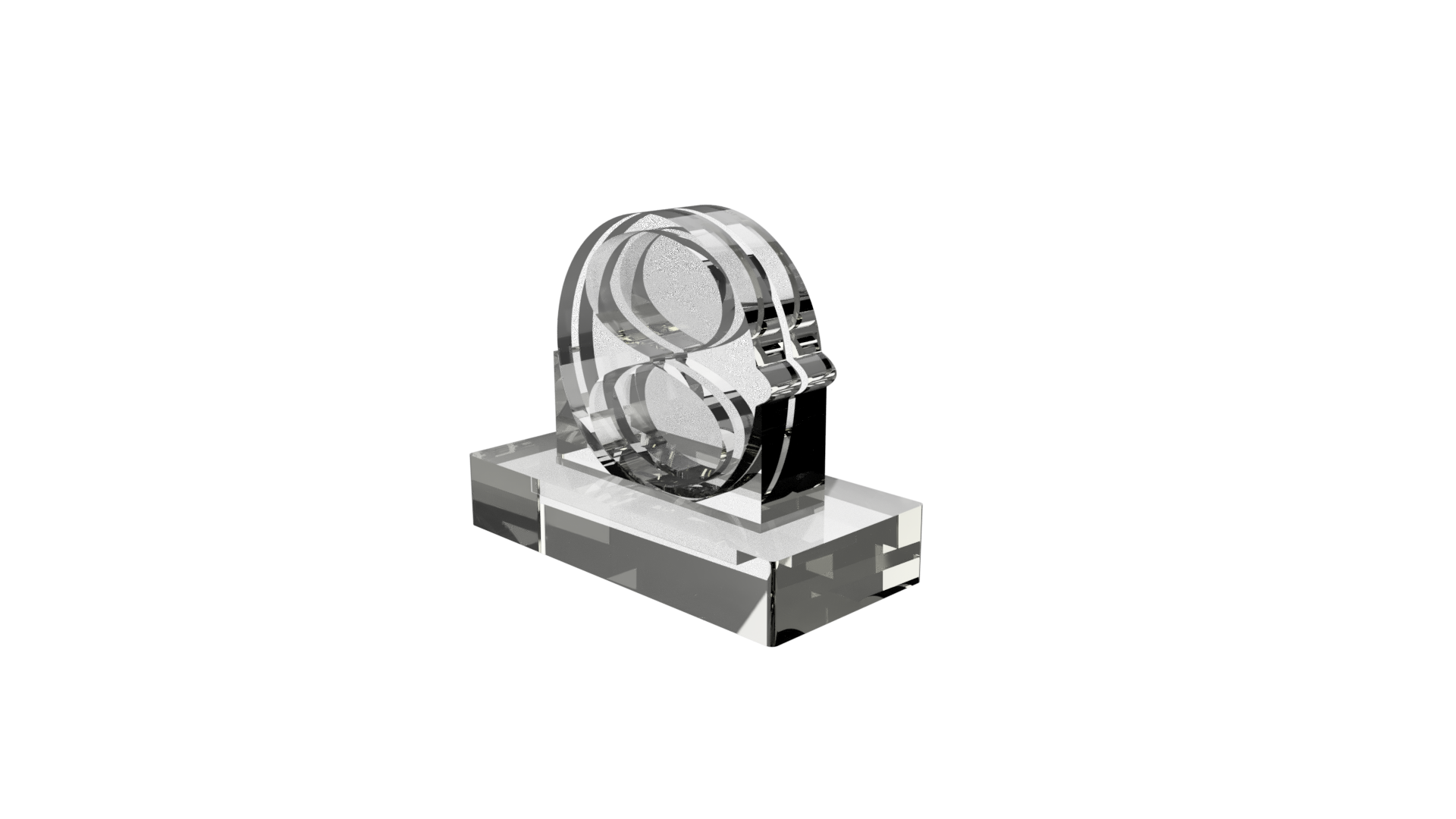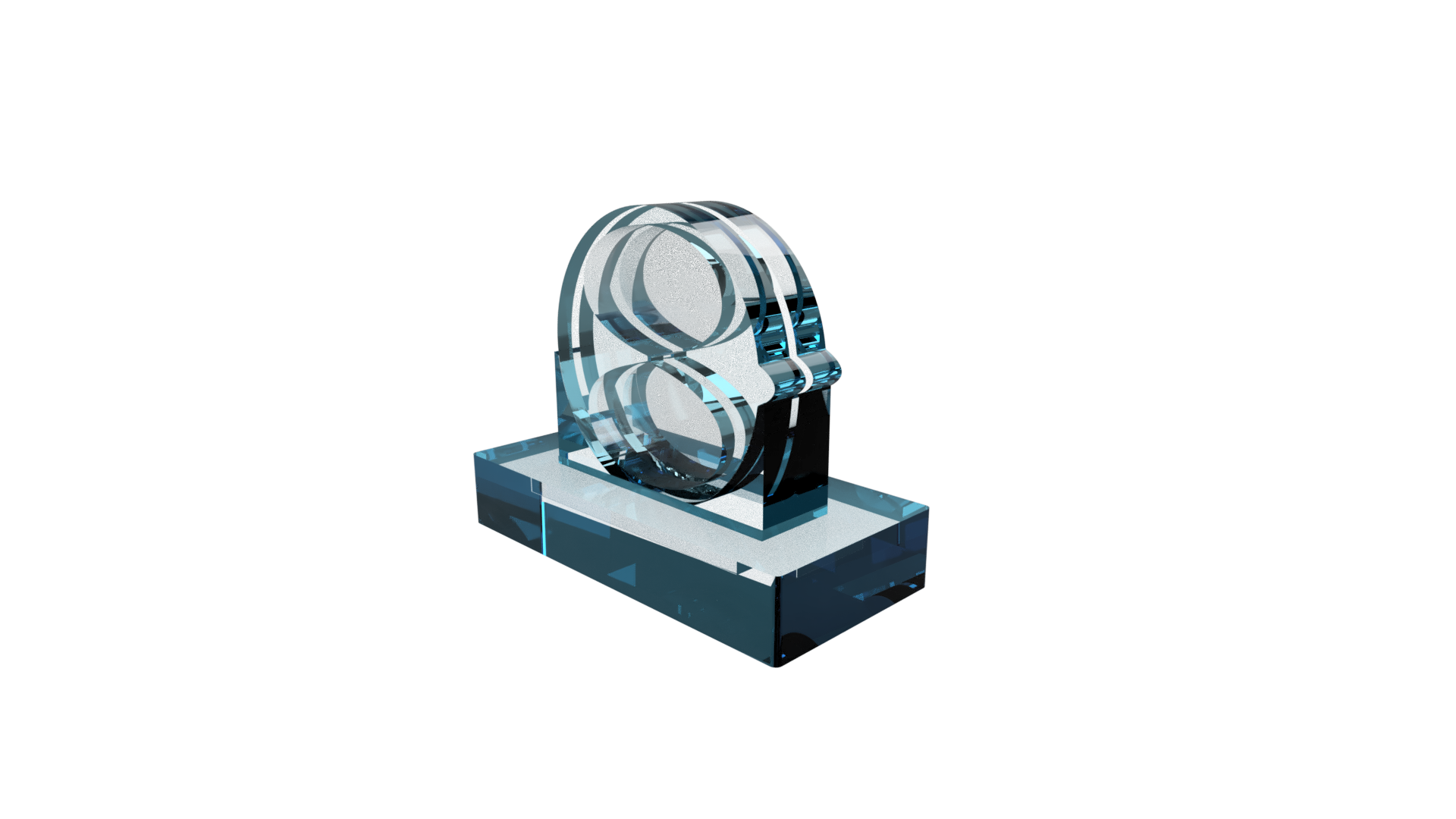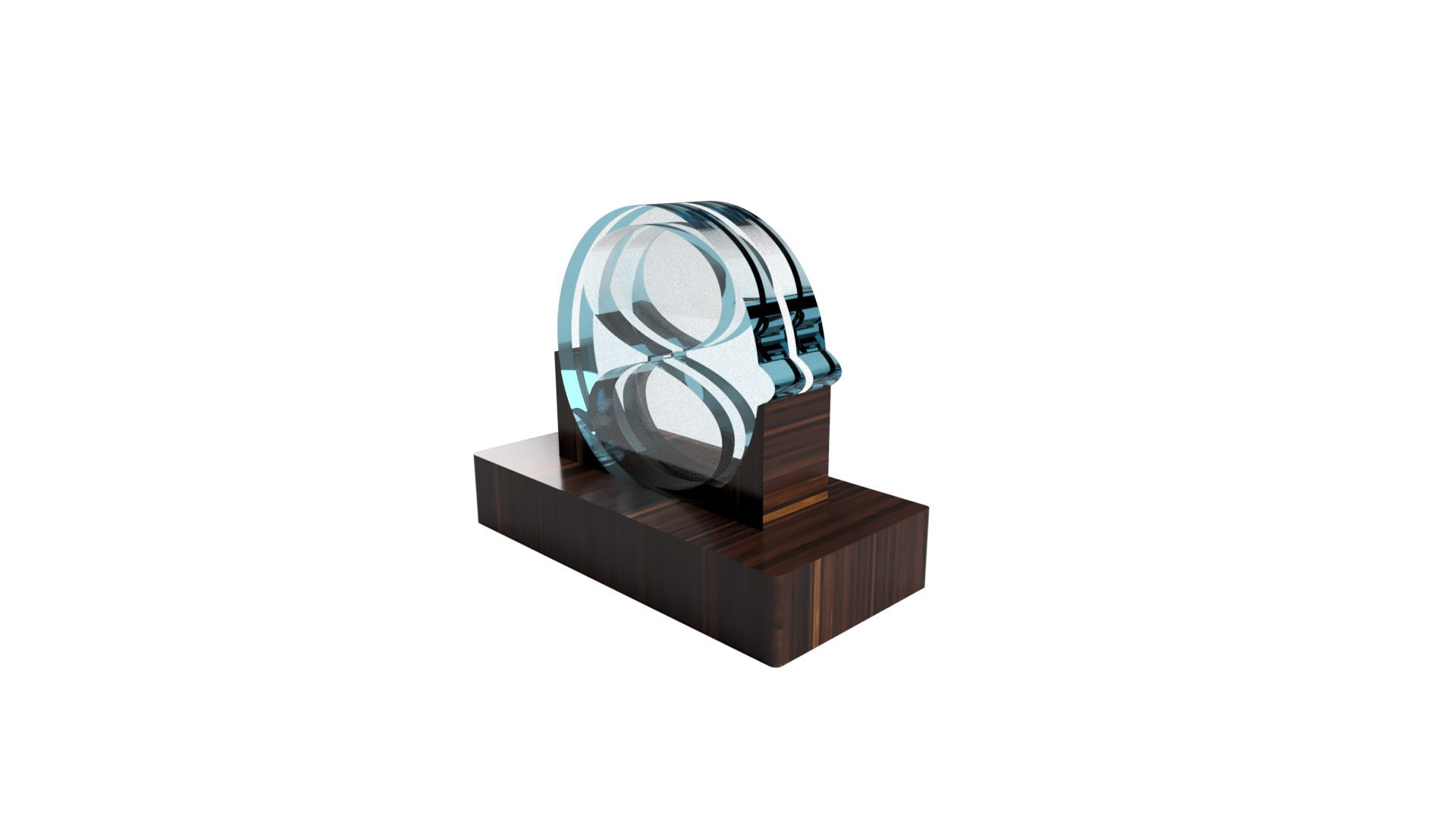 Using Fusion 360 to model and render, I tested the model with window glass, clear glass, acrylic, and maple.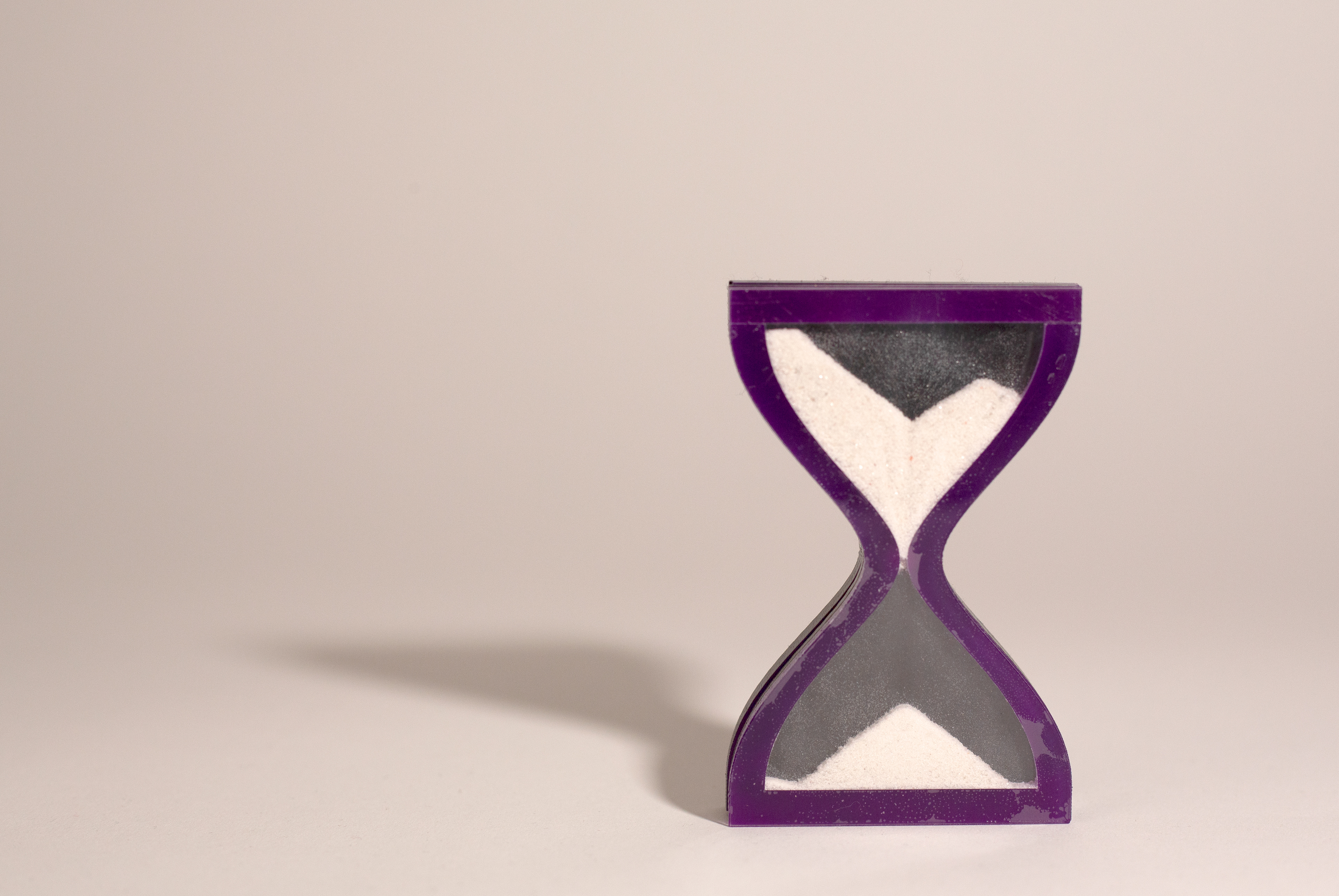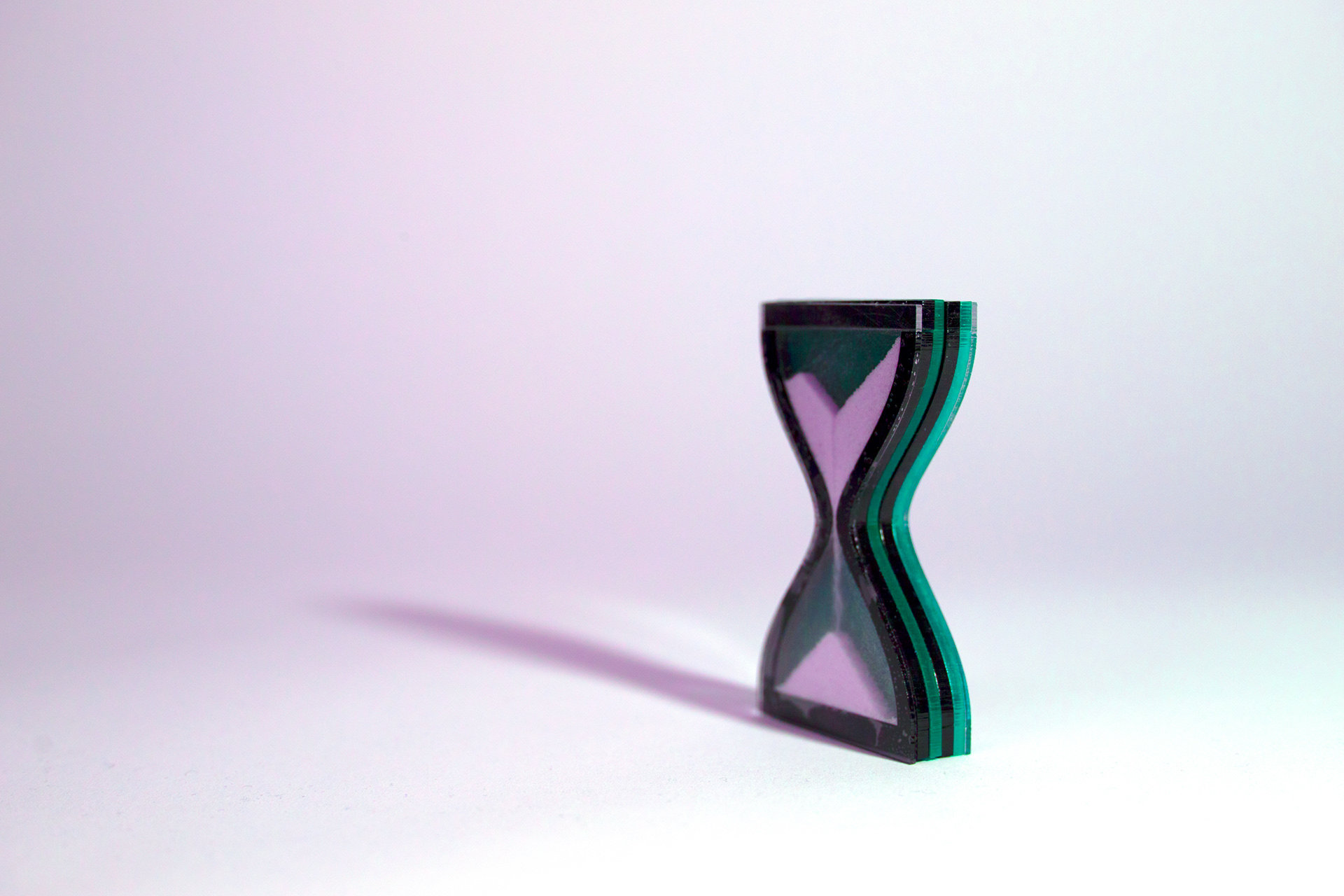 Slender Glass is an earlier prototype of Clear Time, made with layers of laser cut acrylic that rotate about a small magnet in the middle. The original sketch is below.