NOTE: If you have access to a Google Cardboard, view this video in the Youtube App to make it immersive!

Hurricane Sandy struck New York City and the surrounding area in October 2012, leaving nearly one million homes without power and displacing over 30 thousand residents whose homes were too damaged to be safe during the cold fall.
Our initial briefing for this project was to design a flood intervention for the residents of Red Hook, a waterfront neighborhood of Brooklyn that suffered greatly during Hurricane Sandy and that remains at risk for inevitable future flooding.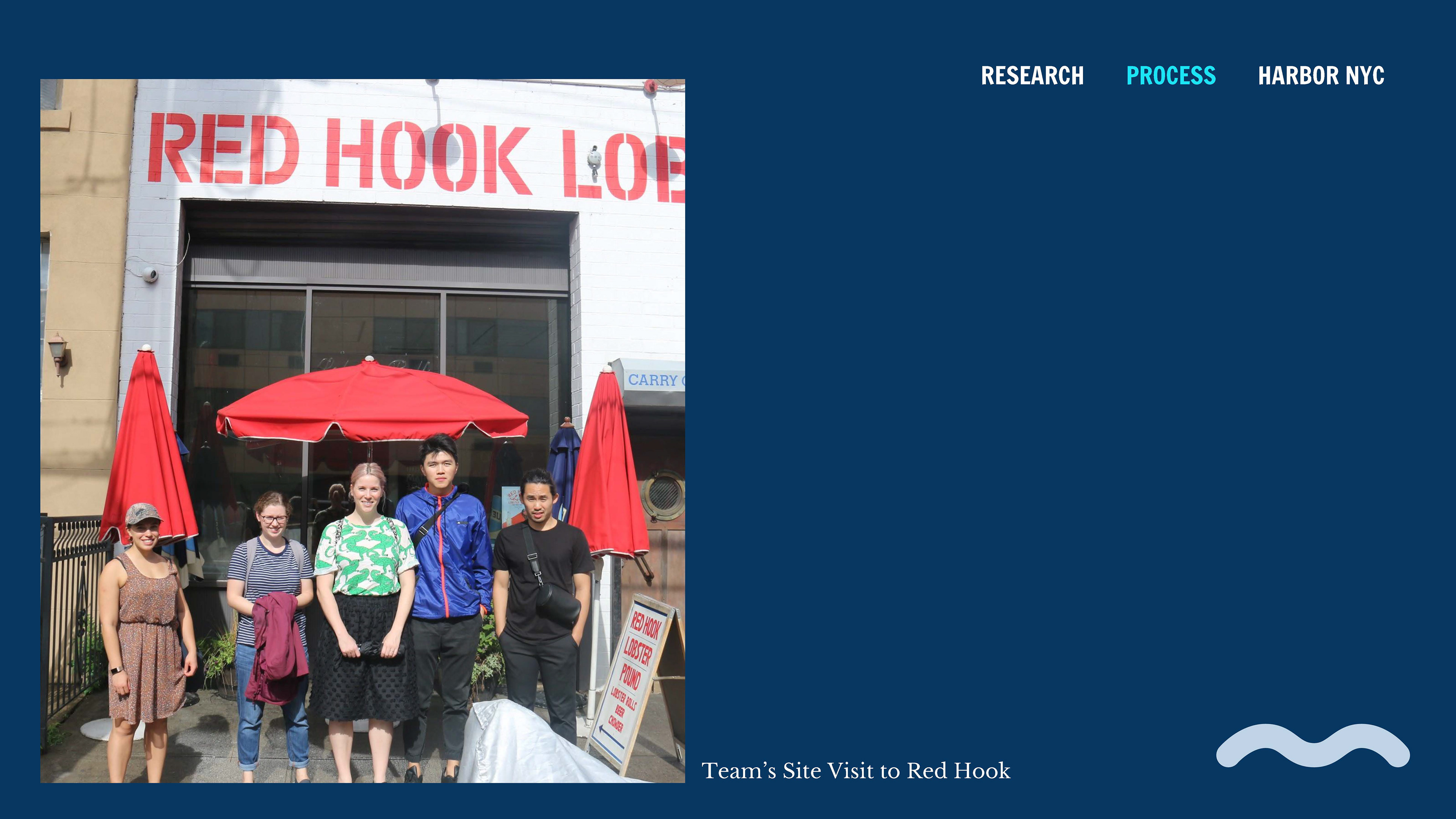 This research phase took us out to the site, where we looked at the still-visible damage from Hurricane Sandy and the minimal flood protection that has been put in place since then.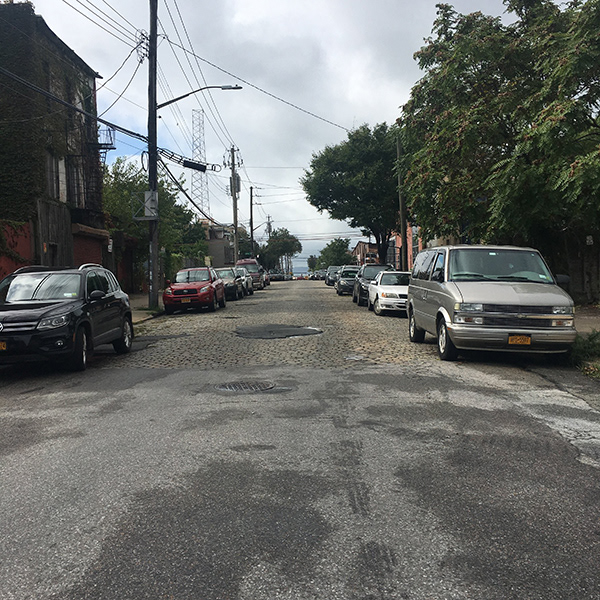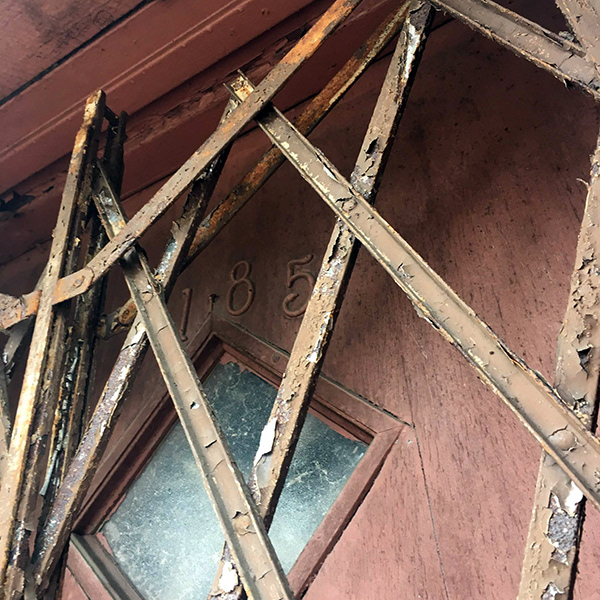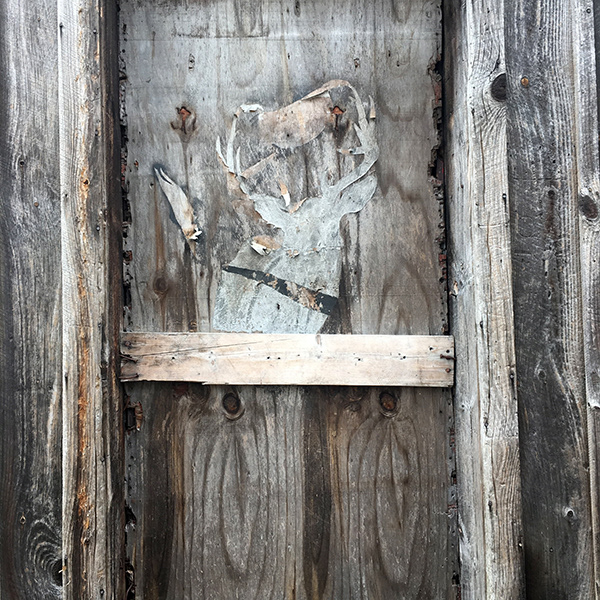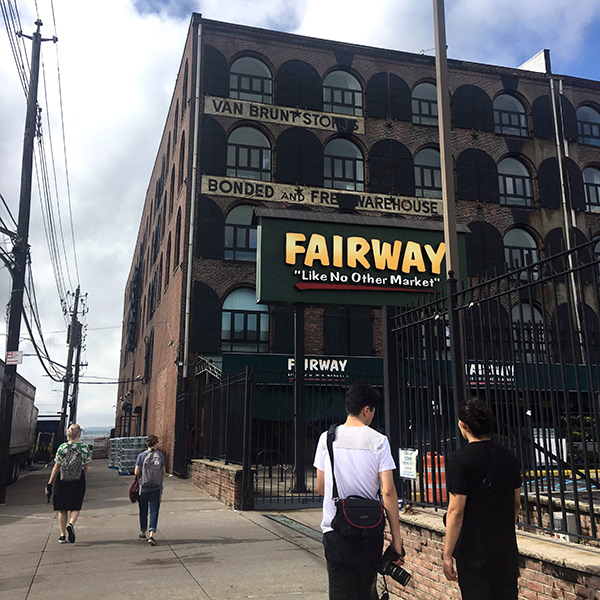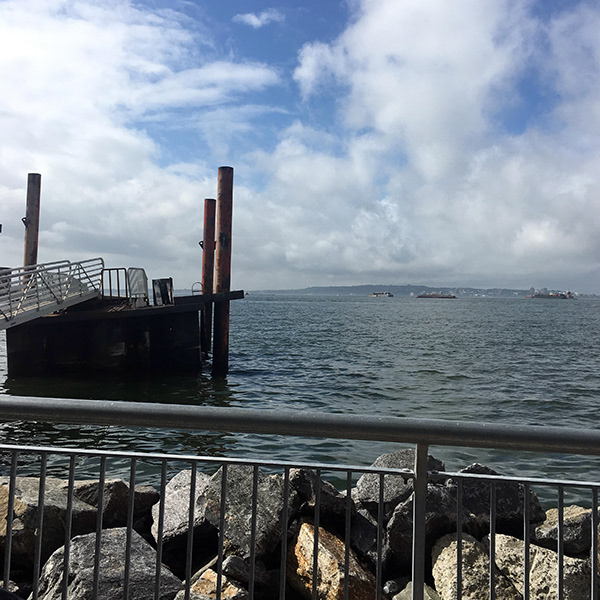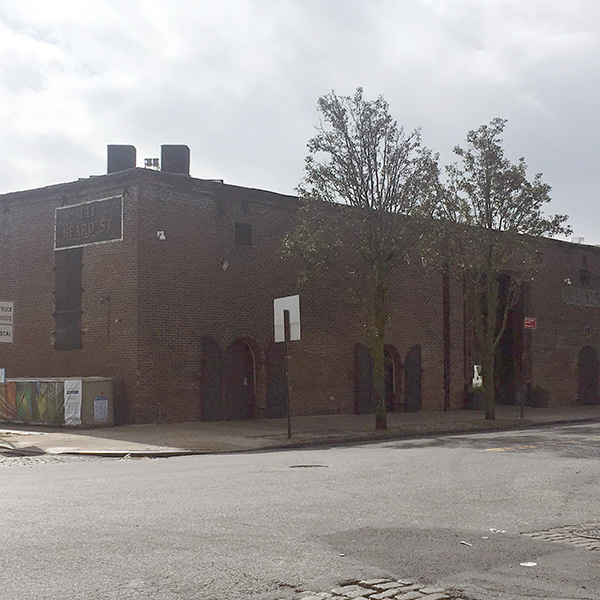 However, our site visit left us uncertain of where in Red Hook to intervene, especially as outsiders. Meanwhile, our secondary research kept pointing us to one big insight about natural disasters: the safest place to be when disaster strikes... is not where disaster strikes.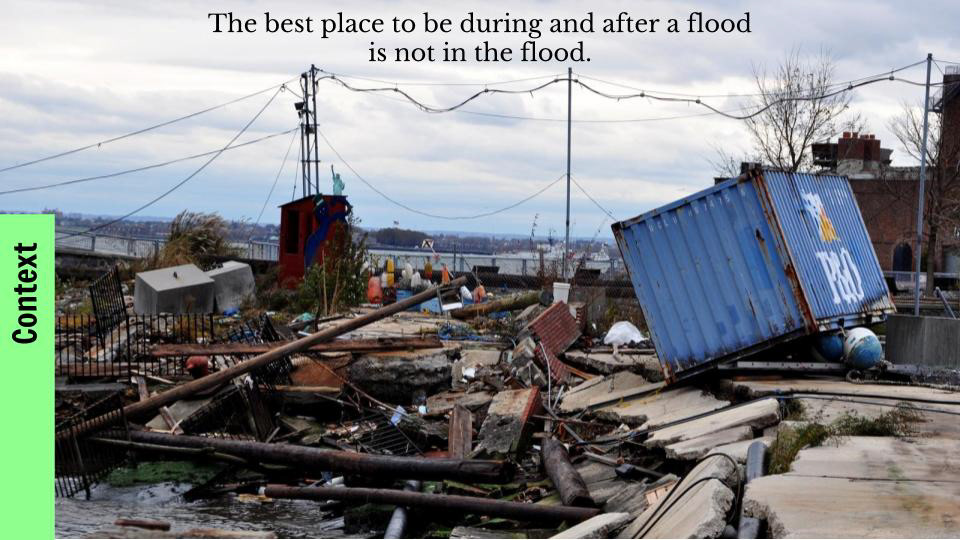 We also learned that person-to-person hosting networks, like Airbnb and Craigslist, were a vital-but-underappreciated part of the recovery process after Hurricane Sandy.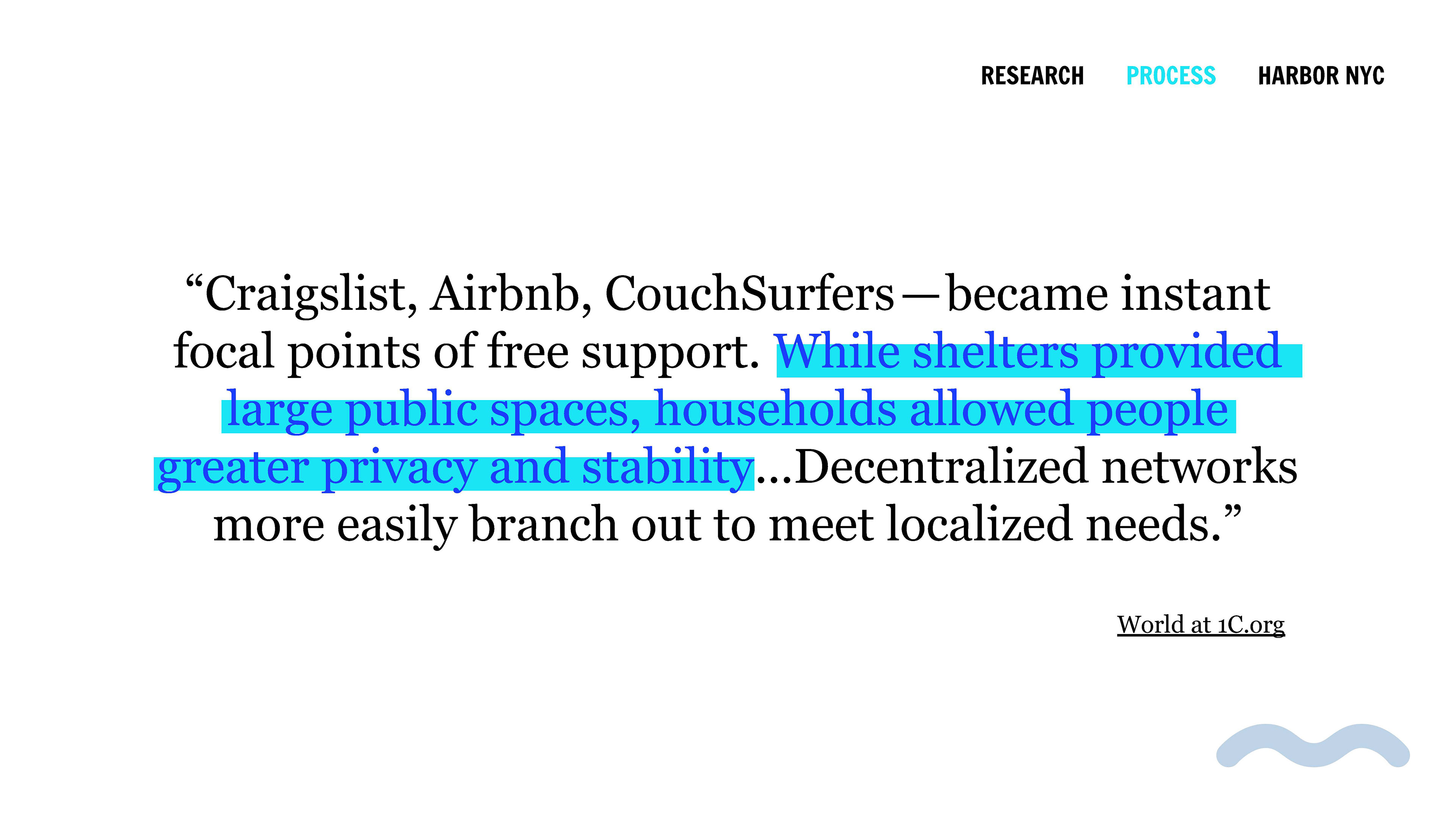 We also found precedence and a potential partner in Airbnb's
Open Homes
initiative, seen most recently in action during the California Wildfires.
With this driving insight, we decided to create an immersive experience to call more hosts to action.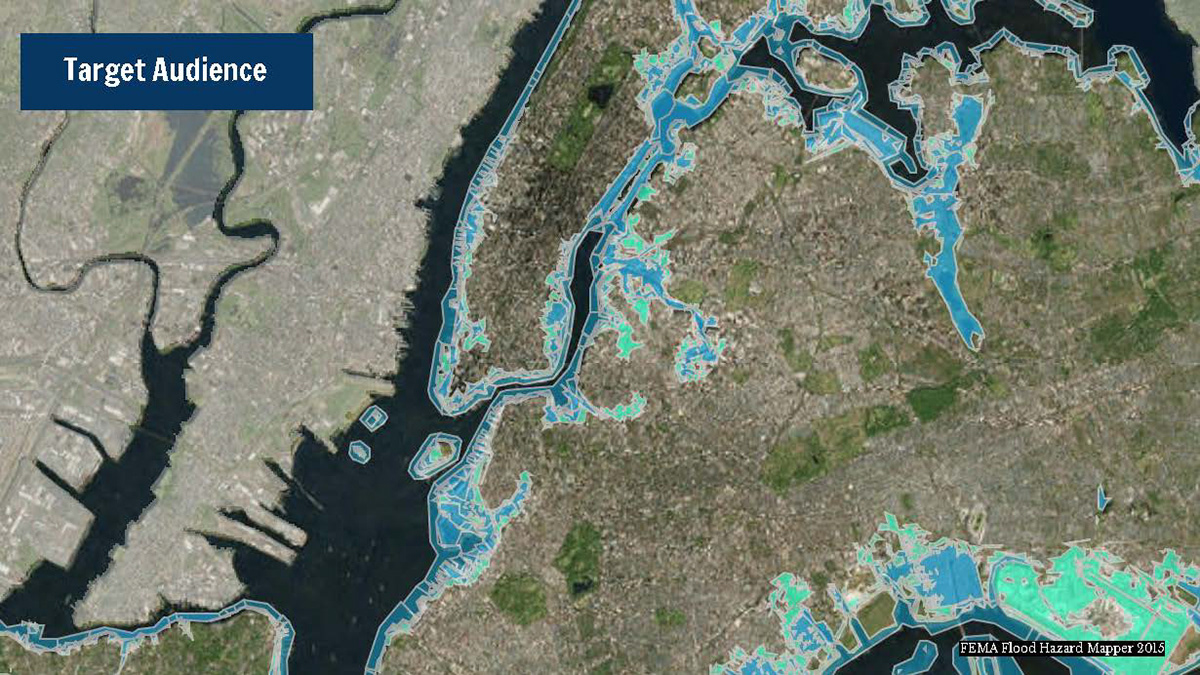 Harbor NYC is our proposed organization to bring a series of 360 videos to hosts living in flood-safe areas close to flood zones.

Our organization would show these video experiences at monthly Airbnb host meetups, which are held in different New York City neighborhoods, because it is important that the experience be brought to people where they already are. We also hope that the impact of the experience will be greater when it is shown in this context and among peers. The video would also exist on YouTube and Harbor NYC's website, so that anyone can access it and share it outside of an event.

Below is the storyboard we created for our debut 360 video experience,
A Glimpse of Leaving.
I worked on this storyboard, along with Ellen.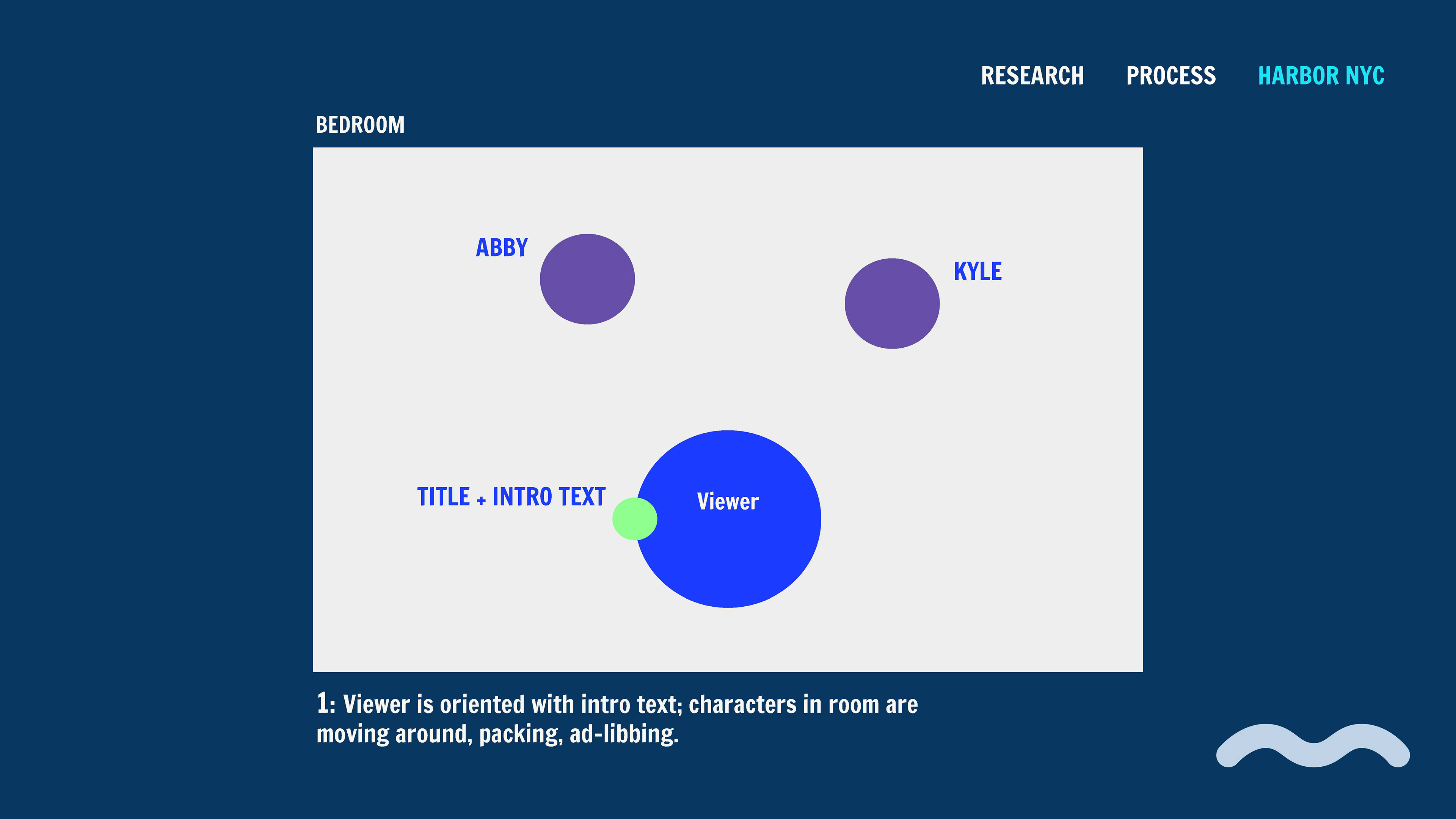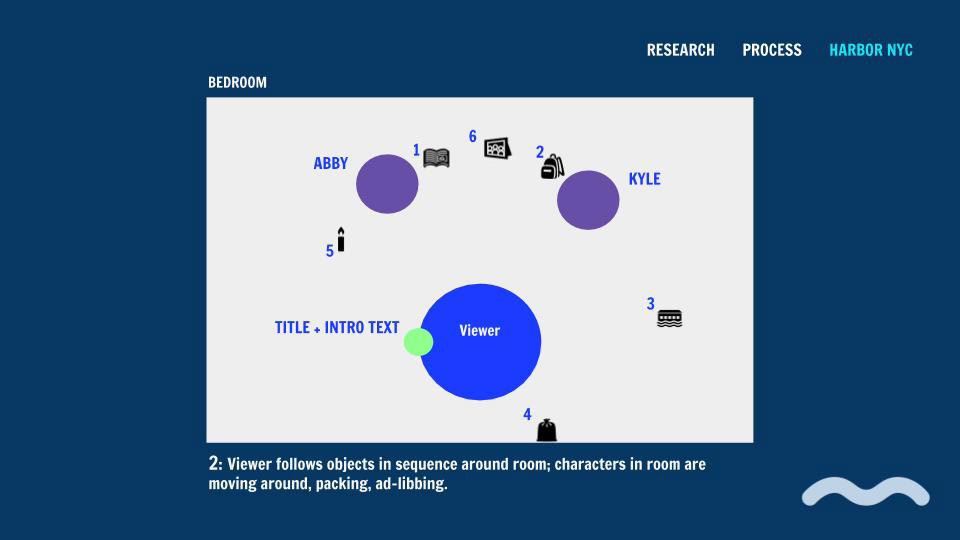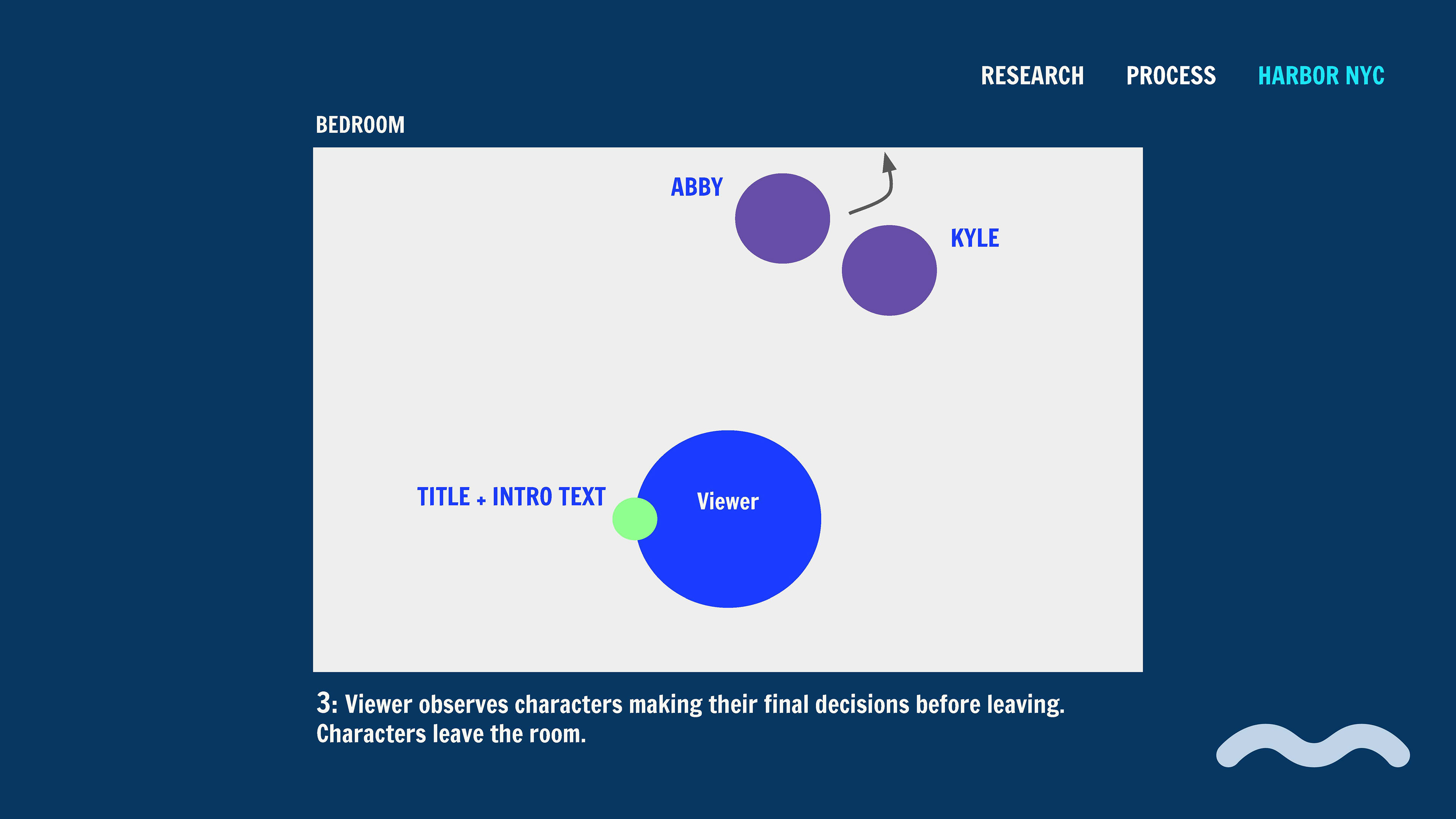 Below is the user journey for participants from discovery to action. Carly designed this this journey chart, and we all worked on the strategy.
We went through a number of concept iterations to simultaneously learn new softwares while producing compelling experience design. Though we explored VR and AR tools, we ultimately found 360 video to be the best fit for both our team and intended outcomes.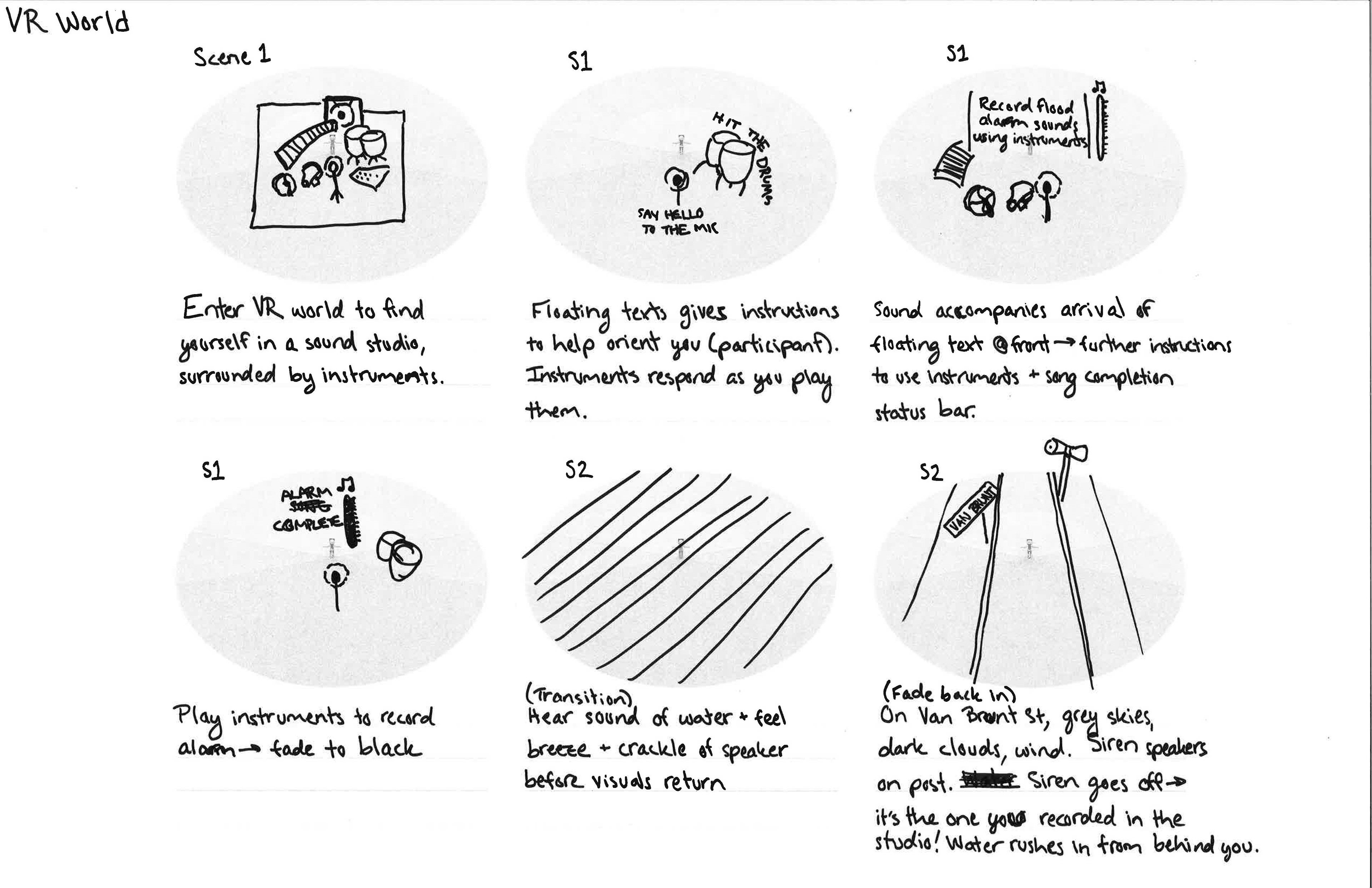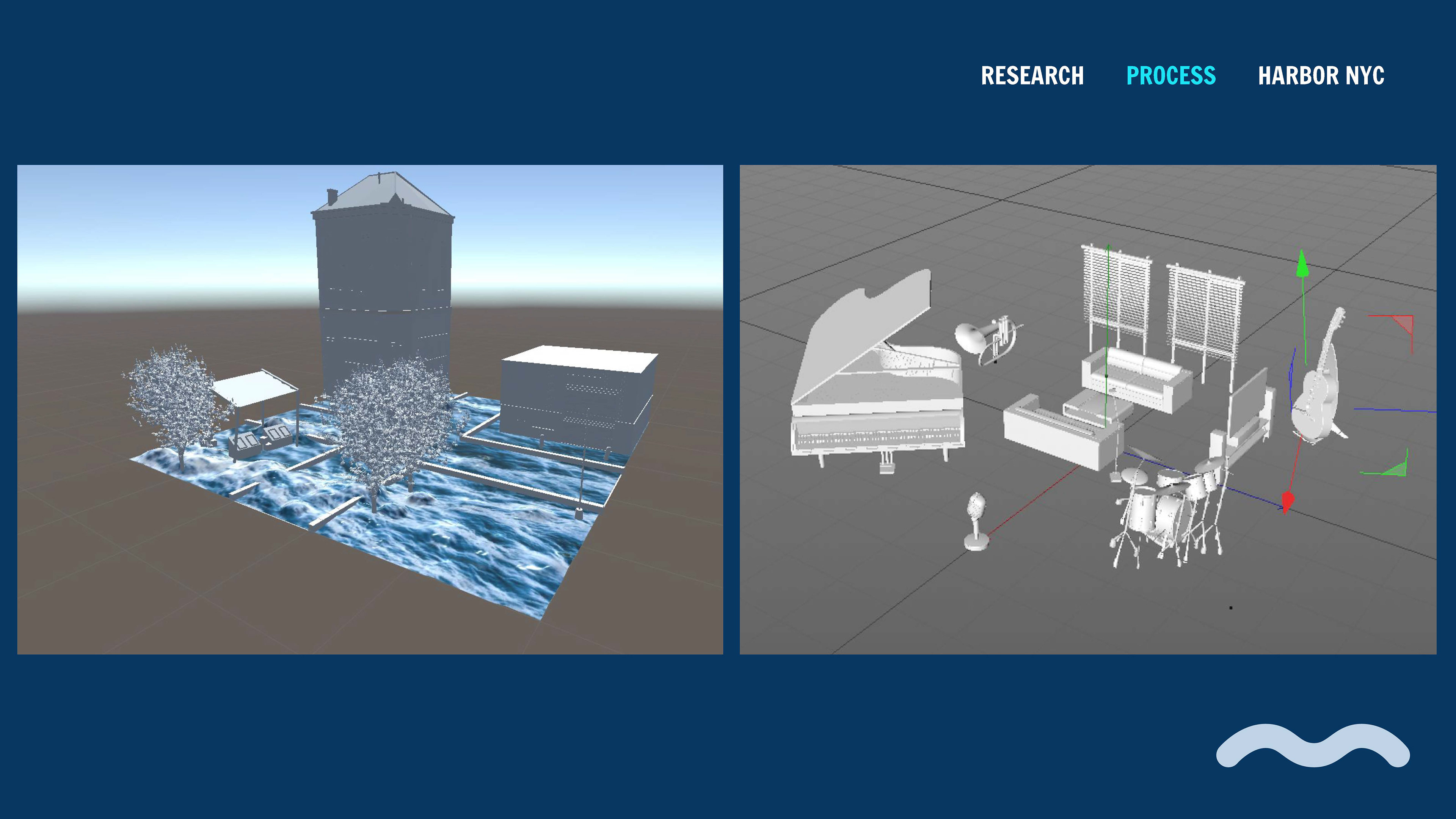 This process gave me an introduction to Unity, a software used by industry professionals to create virtual reality experiences. While the effort-to-return ratio proved to be way too high in the end, I was able to learn through self-guided study how to do a number of actions in this software, including creating a first-person character and a flooded landscape for that character to navigate.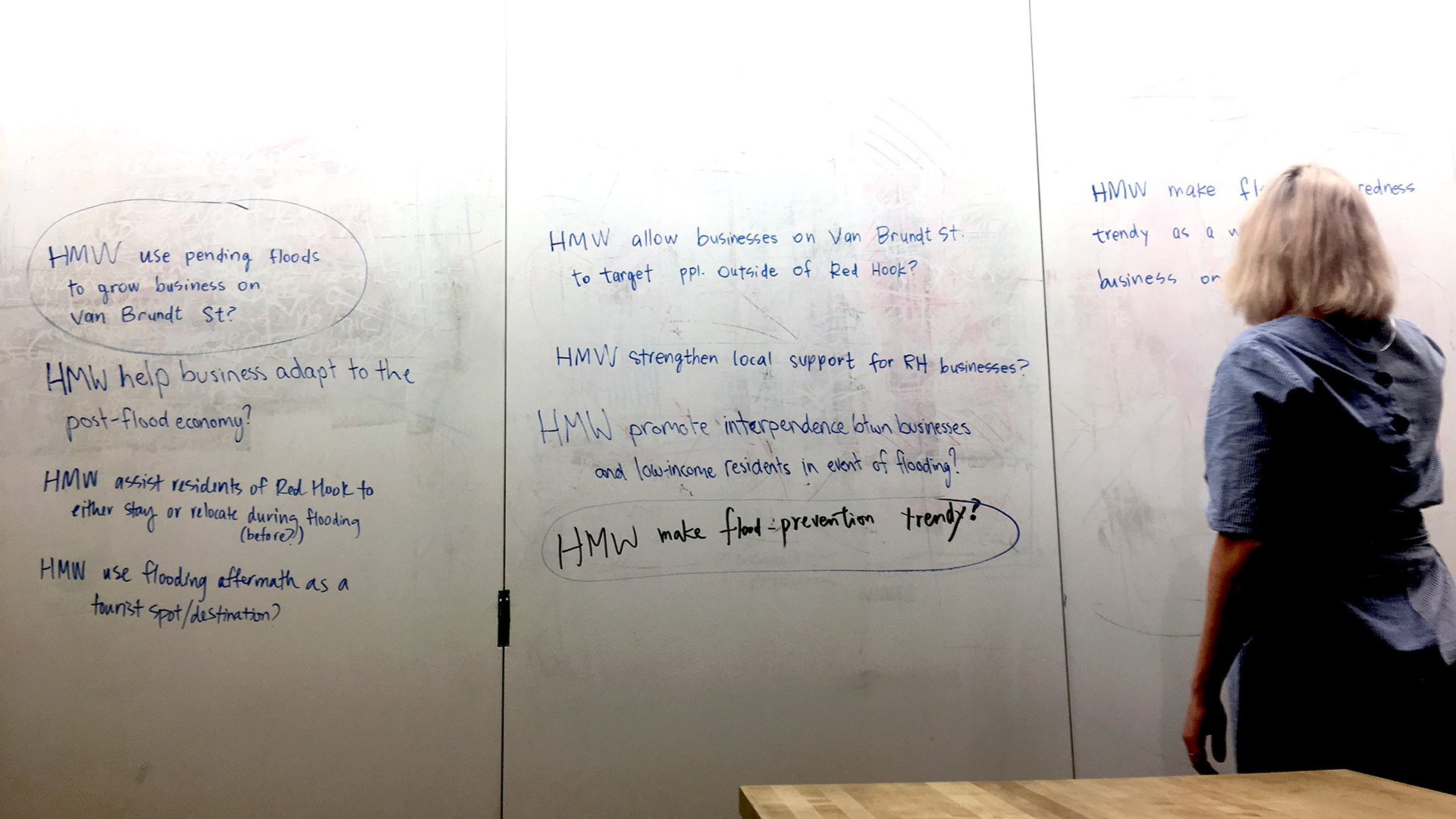 To effectively collaborate as a five-person team, we tried new methods for holding generative ideation sessions and review sessions to give each other feedback. These included the "Crazy 8s" sketching session and the "how might we" generative session above.